I love Sierra Lee's honesty: she has no problem serving her kids dinner in front of the TV.  But on cartoon-covered primary-colored trays?  Not on your life.  She gave these little trays a quick coat of made-for-plastic spray paint and said "C ya real soon" to Mickey and Co. by decopauging right over the top.  It's the little things that keep us mom's sane, you know?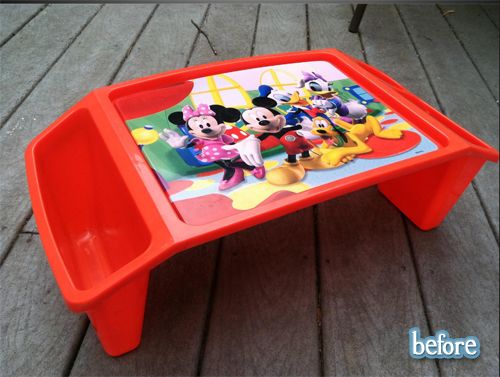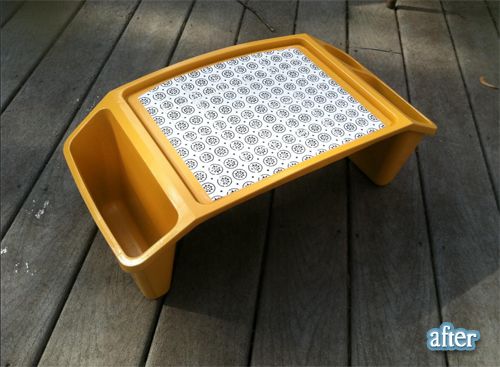 Speaking of decoupage, this desk and chair got in on the action as well.  Decoupage is an iffy art.  Most often than not it doesn't turn out all that eyeball-pleasing, but I think this little set is just perfect.  The desk and chair complement each other so well, you would never know they didn't come together!  From Kelly at   Orangie's Attic.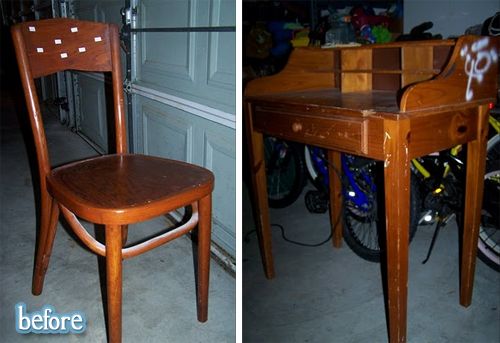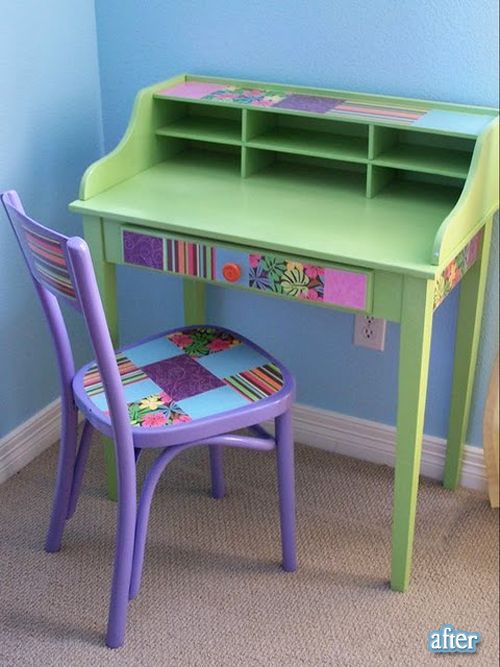 And when it was time to transition her daughter from a baby nursery to a big-girl room, Cassie didn't shy away from color or punch! Click on over to her blog Hi Sugarplum to see the whole reveal. There's lots of yummy tidbits over there, like the reading nook and the bright yellow highboy! And a tutorial about the DIY faux moulding that only cost around $30!  Whaaaat?

I love how she shows us that kids decor can be sophisticated and fun. I think kids can appreciate it, and if you've ever had to spend the night in a kid's room-acting-as-a-guest room, you can appreciate it too.  I still vividly remember waking up to a life-size mural of Goofy leering down at me when I stayed overnight at a cousin's house a few years ago. Yikes.