Well, it's about time I got around to doing a
CSNstores.com
product review that I promised I'd do … several months ago.  Yikes.  Someday I'll get my head screwed on straight. 
But the eternally kind and patient people at
CSNstores.com
allowed me to review a product from their store, and I chose 
this truly magnificent shower head
.  I know a lot of people get their best ideas in the shower, but not me.  I basically slump in a catatonic state against the wall, until one of my eyes cracks open or my kids start asking if they should call an ambulance.
I blame my lousy old showerhead.  It looks like your typical shower fixture, but it was really crustified and so the water just dribbled out pathetically, no matter how hard I scrubbed.  Obviously I'd be much more creative with a better one!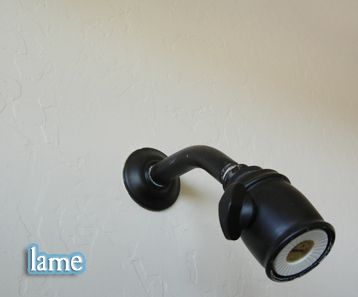 So the day my new showerhead arrived was a monumental day in the Allen household, to say the least.  Everyone wanted a turn basking in glorious downpour.  You can barely see the water in this picture, so I've slightly retouched the next one…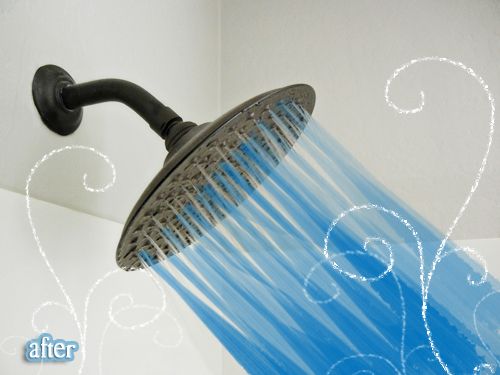 AHHHHHHHHHH!  And as it happens,
this particular showerhead
 was available in 4 different finishes, so the oil-rubbed bronze matched up perfectly. Hooray! 
 It was really hard to narrow down the choices, because
CSNstores.com
carries an abundant amount of showerheads (among other things), from easily affordable to extravagant, and many name brands too, from Moen to Kohler and more.  Delivery was quick, assembly was easy, and we don't miss our old shower head one bit!
Thanks to
CSNstores.com
, where you can shop for just about anything for your home or garden or self, and to you as always, dear reader!  Have a great weekend!