I'm living it up in Texas on vacation, so posting will be a bit light this week!  But thank you so much for stopping by! 
_______________________________________________
"If I could turn back ti-iime…  If I could find a way … I'd take back all the words that hurt you … and you'd stay…" remember that old Cher song?  Did you spend many hours passionately belting that one out into your hairbrush as a young girl too?  Sure you did.
Shannon at Crescent City Ramblings decided to turn back the time on her manufactured-to-look-vintage clock and replaced it with some sleek simple style.  And when she gets bored with the sleekness, she can chalk it up to her hearts content!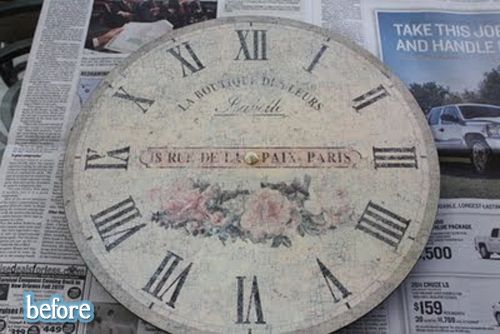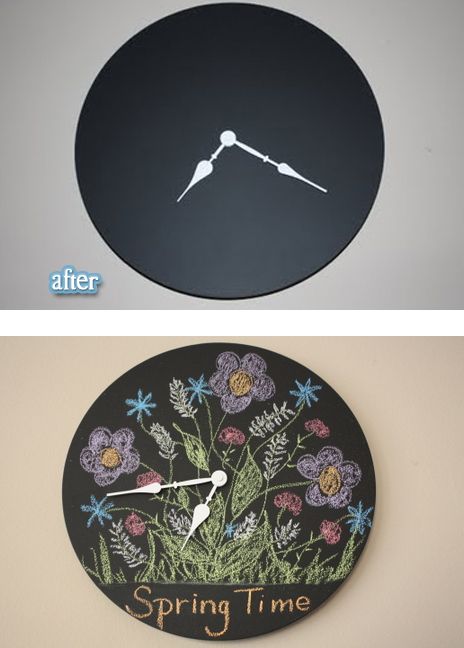 Hannah also had a clock, and I suspect that this thing truly was vintage, 'vintage' being defined as anything older than 20 years. That makes 
me
vintage and then some. And I'm kind of a faded mauve color too! Now if all it took was a blast of spray paint to fix my face up, I could shave a ton of time off my morning routine.  Hmmmm.  Are you listening, Revlon?
Check out more of Hannah's cute redo at A Handmade Childhood.