Oh man, these before chairs are making me sad.  The one on the left has given up on life completely, hardened by despair. The one on the right looks like it's trying to put on a brave little happy face in spite of it all.  Which reminds me of that McDonald's commercial with the lemon, and the lemon has a sad face, and he's feeling all bad because nobody likes lemons, and he has a little Jersey accent, and I swear I almost get choked up over that sad little lemon face.
 But everything works out ok for the lemon, because he gets blended up into a strawberry lemon drink, which is actually quite tasty.  And these chairs got a little shot of strawberry too, and yay, everyone is happy! 
From Terri at Crafty Workin Mommy, thanks Terri!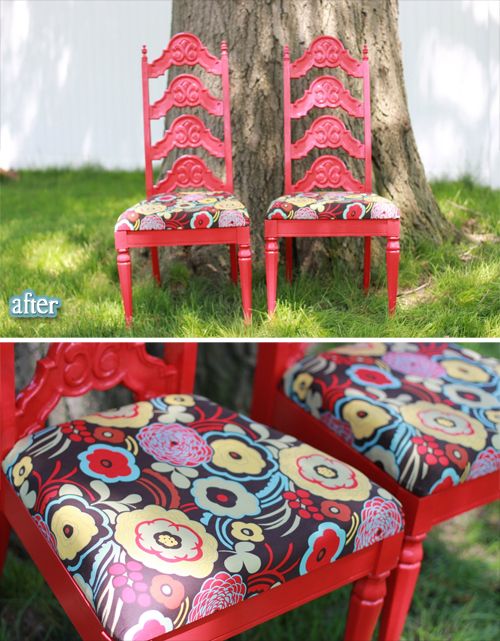 This post has been brought to you by
PhotoJewelryMaking

.com!