There is a new craze in the DIY world going on right now and it is called CHALK PAINT!  It seems like everybody I know is giving it a whirl.  Maybe you are like me, (lazy) and have wondered what all the hubbub is about and were wishing that someone would just tell you so you don't have to go, like, looking it up for yourself and junk.
Well, lucky for you! I got a bunch of chalk paint submissions recently, so I asked some of the submitters their thoughts.
First I asked Susan from Hometown Girl, who redid this dresser, but she hasn't got back to me yet.  So …. sorry, that wasn't very informative, was it?  But the chalk paint sure looks nice, eh?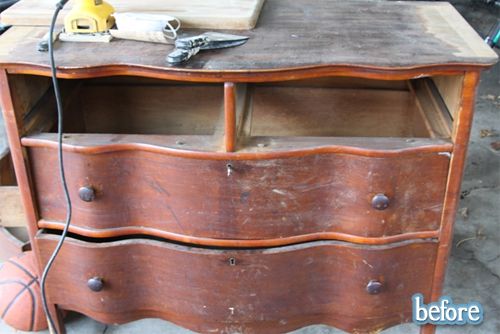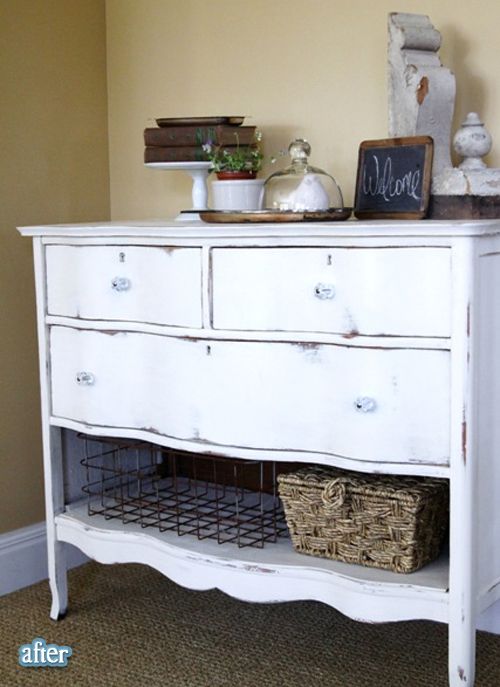 Then, I asked Jennifer from
Always in Wonder
 how she liked the chalk paint she used on this dresser.  Wait.  I think forgot to ask Jennifer.  Dang.  But here's a fun chalk paint fact I just learned: you have to order it online, and it's like $50 a quart!  It MUST be awesome, right?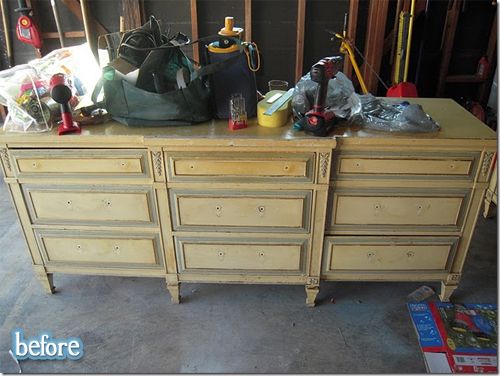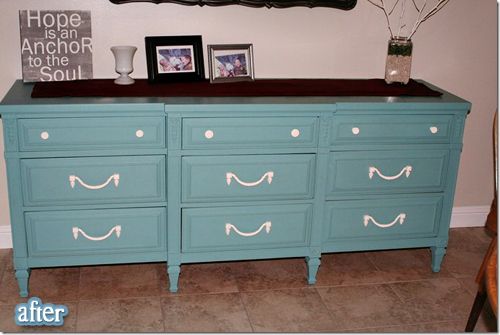 But Ann came through!  Ann wanted chalk paint specifically for this piano, which was in rougher condition than it appears (I always feel like I have to say that so piano fanatics don't throw bricks through my windows).
She says: "I had a specific reason to use the chalk paint on the piano. I did not want to sand it. The piano although ugly was still in tune and I feared that all of the dust from sanding would get into the body and be impossible to get out. "
"I slapped the chalk paint right on over the finish ( I didn't even wipe it down). I applied a coat of wax, the first time I have ever done this and I would definitely do it again, it has such a nice smooth finish. I am extremely happy with it, it has made a dark dreary corner of my living room nice and bright."   
Look, she even gave the candlesticks makeovers!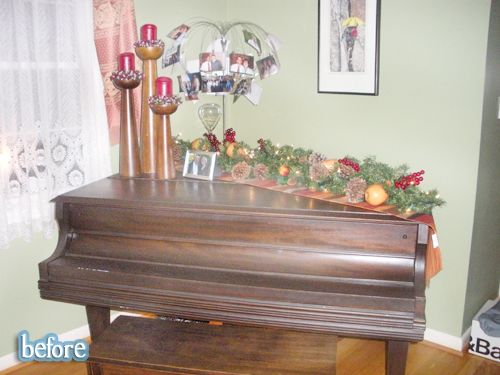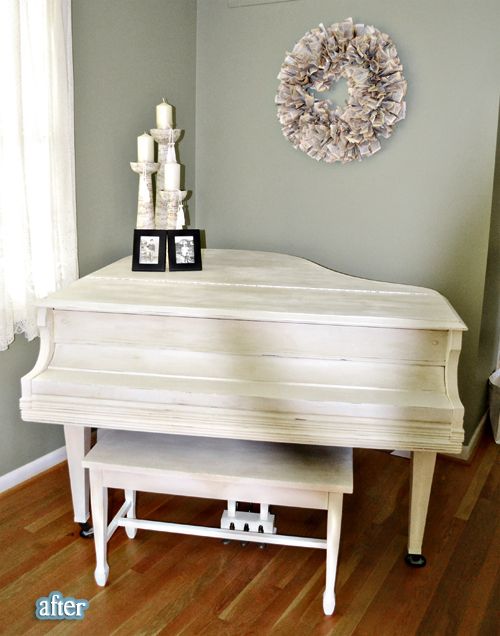 And Sharyl from 
The Little Brown House
 also had great things to say about it when she redid her drum table:
"I really love the chalk paint, specifically for redoing antique furniture. It is not latex based, so it has a soft chalky texture that works really well with older pieces. And it can actually be sanded off – it doesn't seem to go as deep into the grain of the wood."

"Two other advantages are that it doesn't have much odor, and you don't have to prep what you are painting. As in no sanding or primer. It does have a different finish than regular paint though – it isn't smooth or shiny. So I don't suppose it would work for everything, but it is awesome on furniture!"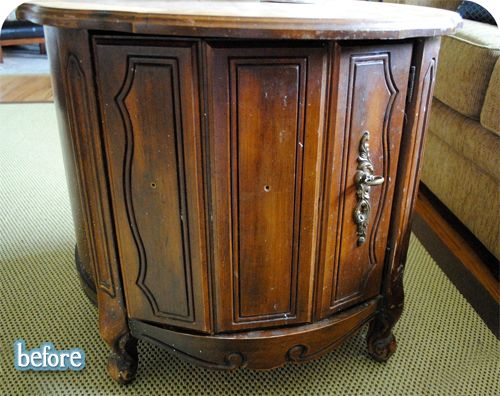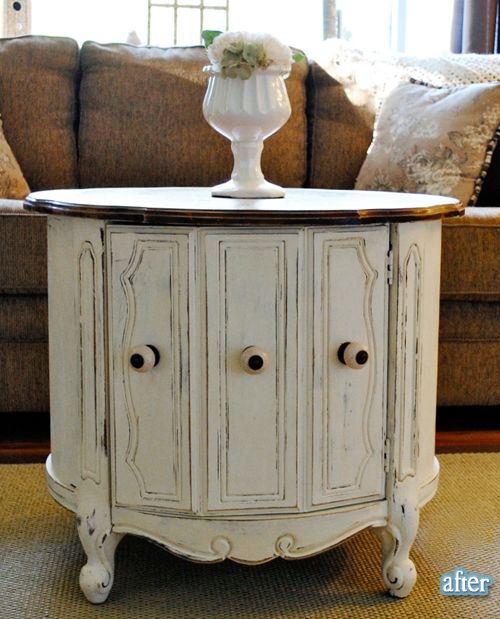 This was pretty much the most informative post ever! Chalk Paint! 

 (insert shooting star logo: The more you knoooow!)