Well it is mid-day here in my part of the world (not really, it is in the middle of the night!  Because that's when I blog! Because I'm a night owl!  Hoooooooot. But I have scheduled this to post at mid-day!  Shhhhh, our secret!)
Um, obviously I could do with more sleep.  Anyway, it is mid-day!  Sure it is!  And so here are a couple of visual punches to your eyeballs to get you over the hump of Hump-Day.  (That is what we call Wednesdays in my part of the world, just in case they don't say that in your part of the world and you think I'm some kind of weirdo perv).
First an overly cutesy-pie lil' heart-adorned dresser gets a chic bird motif makeover instead.  From Kristina at Always Springtime Flowers.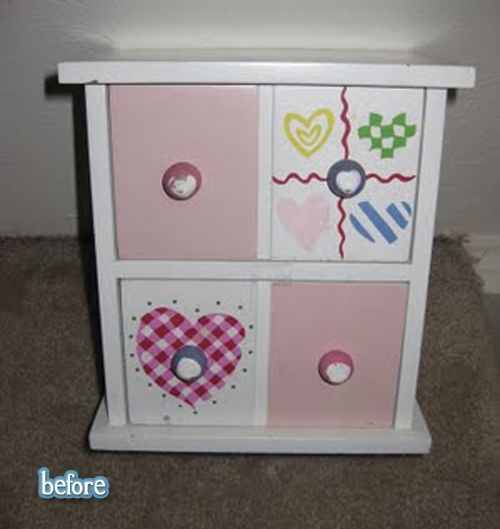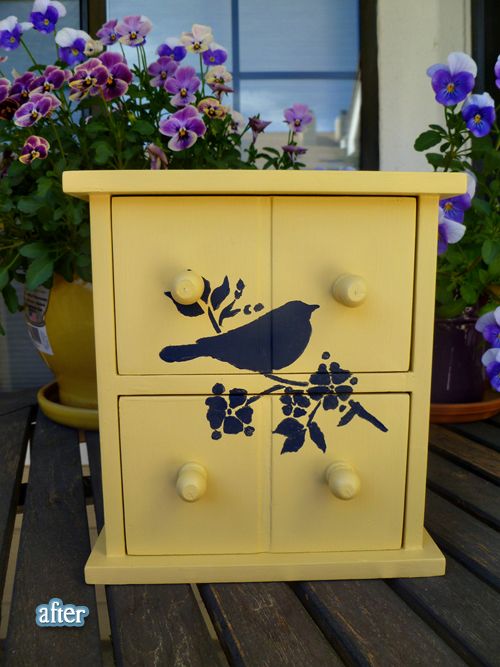 And secondly, an overly ugly, big dresser gets a cutesy-pie lil' makeover fit for a princess.  Yes, I do believe I will smile.  From Kayla at A Jump Up from Junk.