See Merrilee's old cake carrier?  It doesn't really look fit to carry cake, unless she was maybe trying to give someone lead poisoning.  That's a shame, because it sure is retro and cute. But then she had a LIGHT BULB moment!
She literally put a light bulb inside it.  And made a lamp!  Ha!  If that isn't the best thing you've seen so far today, I don't know what else to tell you.  Oh, yes I do, check it out on her blog Lilliedale!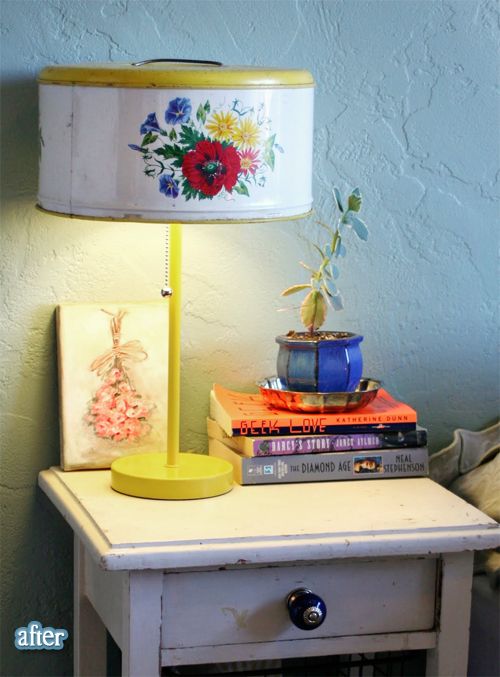 This post has been brought to you by
PhotoJewelryMaking

.com!