Are you still hemming and hawing about painting your cabinets?  Well, after 15 years, FIFTEEN YEARS of daily eyeball abuse from her hated honey-oak kitchen, Michele decided she'd finally had enough.  She walked away from their long history together and started fresh.  The cabinets went white with crown moulding, the island went black with new beadboard, the appliances got an upgrade, and that was that! 
Don't tolerate one more day of eyeball abuse from your kitchen.  Take a stand against ugly cabinets today.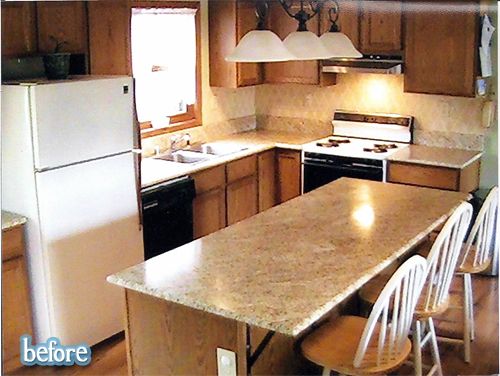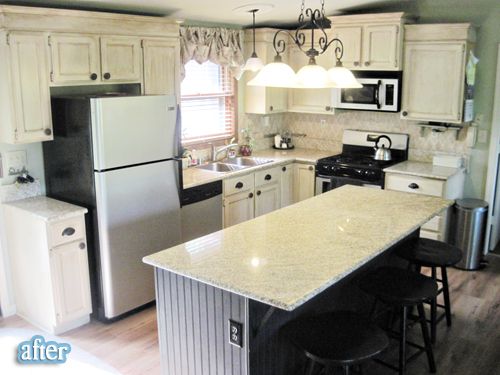 This post has been brought to you by
PhotoJewelryMaking

.com!