Seems like everyone is going for lighter and brighter colors these days, which is great, but don't forget about black paint!  Deep, dark, moody, sophisticated, elegant, and even a little dangerous? Maybe that's what the color black means to you, if you like to ascribe personality traits to cans of paint like I do.  It's not weird.  Maybe a little.
So check out this buffet redo by Becki from Infarrantly Creative.  She remade this vintage sideboard for a friend, and before you go worrying if grandma is spinning in her grave because she painted it, Beckie reports that it was in such roughed up condition that refinishing the wood would have been impossible.  Besides, grandma would probably be like …"What?!  You painted my sideboard?!  Oh hey, that looks great!"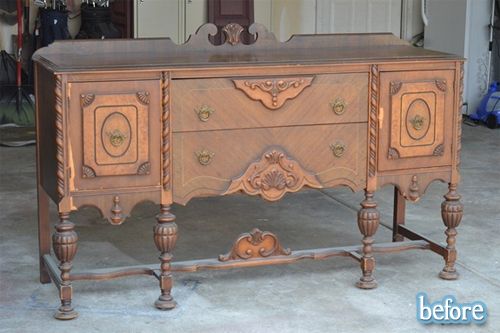 And if colorful colors are more your thing, check out this vintage vanity redo from Allison at Vintage Charm.  Another beaten and battered piece gets beautiful new life!  Even the wood purists would have to agree that using and loving a piece is about 50 billion times better than letting it rot in the garage, right?  Thanks ladies!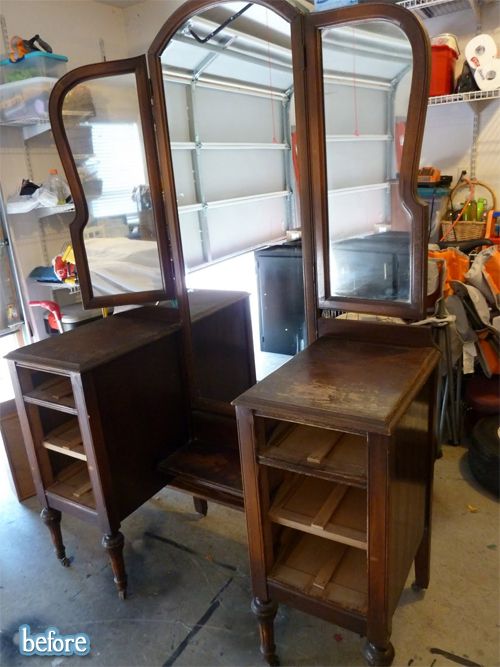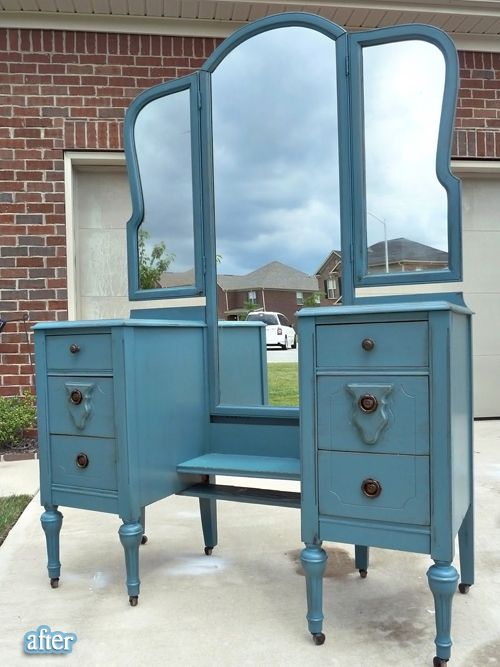 This post has been brought to you by
PhotoJewelryMaking

.com!