Laura was inspired by Beckie's makeover of a vintage TV set, so she got her hands on something similar.  The first time I saw this, I threatened to rob my grandma of her old set, which looks exactly the same and is currently being used as a TV stand for the TV that works. Someday, Grandma, someday.
The key is cutting down the depth of the box, that way it looks like a bona-fide shelf and not what is obviously the empty husk of a gutted old TV.   Check out more from Laura on her blog The Happy Homemaker!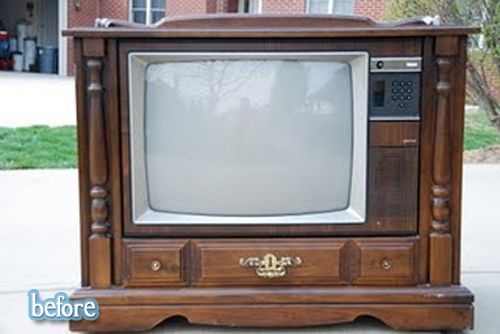 This post has been brought to you by
PhotoJewelryMaking

.com!