If you require railings on the sides of your coffee table to ensure that your coffee cup doesn't go crashing to the floor, perhaps you should be drinking less coffee. Allison knew her old table would serve better as a place for people's bums instead of their mugs and disposed of the unnecessary safety measures entirely. So dangerous! See it on her blog Fab Rehab Creations.
Here is another overly addled coffee table, formerly featuring one railing and two drawers! This would come in handy only if you were a very tiny person running a very tiny bookkeeping business. So Kelley did the same as above, and envisioned it becoming the bench/cat posing perch that it is today.
See more of her work on her site BauerDesigns.com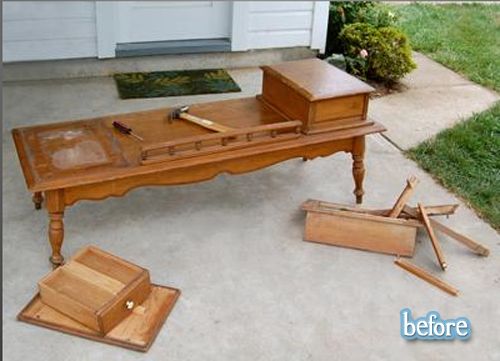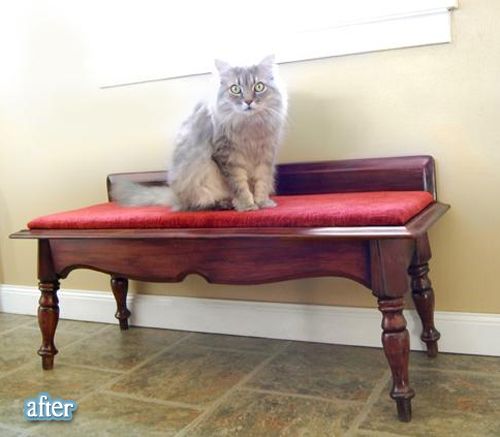 Kathryn didn't have any odd doodads to negotiate with in her bench's makeover, just some dusty embroidering that had reached the end of its lifespan. She updated it with striped fabric right over the top ("
We figure the embroidery will make a nice surprise for the next person that ever tries to recover it!"
she reports) and shined up those great legs for one heck of a chic little bench. Check out the process on her blog
Dewdrop and Dahlia
.