I just watched The Back-Up Plan last night so I have babies on the brain today!
Side note: Cute movie! I didn't expect to enjoy J Lo's acting, but she was really non-annoying!
Side-side note: Recently rented The Bounty Hunter also. (Shut up, I know I'm behind the times). I give that one a solid two thumbs way down. Just in case you were interested. You are probably not. So I will stop rambling and send you onward!
Cute kiddie makeovers coming your way!
First from Lindy at Cottage Hill. Who would have thought an decrepit suitcase and naked doll could make the perfect gift for a little girl? I would have played with this for hours as a child! How about you?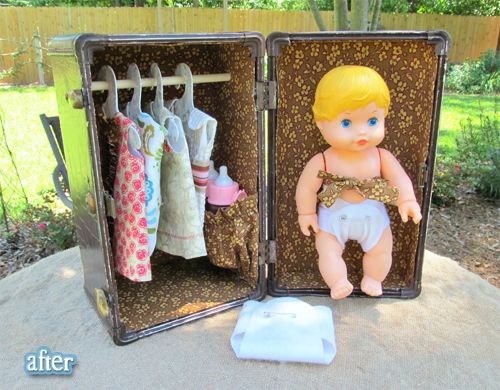 Jessi from Crocuses in March gave this grungy bathroom eyesore a sweet be-ribboned makeover. Now the kids can reach the sink and it blends in with the decor! I'd call that a win-win.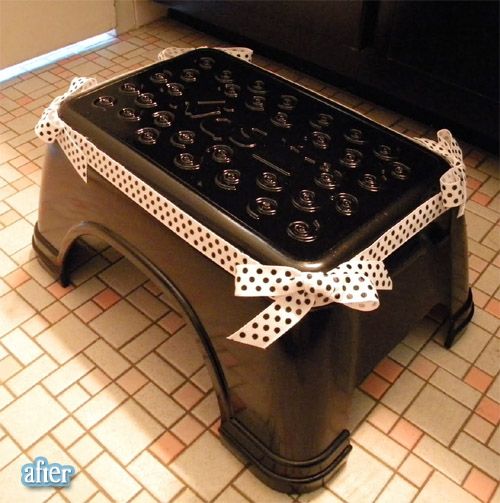 Is there anything cuter than two puffy bunnies wearing overalls and petticoats flopped against a giant gingham heart embellished with carrots? Yes. Anything. Lori agreed and scraped the bunnies away in favor of animal inspired art that doesn't make me want to punch something. Cute! See more from her HERE.