*** GIVEAWAY NOW CLOSED ***
Do you have a camera?  Do you have a computer?  Do you have loved ones?  If you answered yes to any of these questions, then listen up!  You need to know about Picture Keeper! 
Picture Keeper is this handy little device that you plug into your computer and boom! It seeks out and saves all of your pictures.  Just like that.  No software to download, no wires to untangle, nothing.  Even the box is easy to open!
It is by far the easiest way I've ever heard of to back up your photos. 
If you've ever lost priceless pictures due to a computer meltdown, or maybe that one time when your sister forgot her memory card at your house so you were supposed to send it to her in the mail and the package mysteriously opened by itself in transit, and all she received was an empty envelope (sorry Tori!), then you know that gut wrenching feeling of losing something you can't get back.
With Picture Keeper, that is one less worry to worry about!  I plugged mine in, double clicked the "Launch Picture Keeper" icon, and minutes later my photos were saved.  Look, here it is hard at work saving a picture of my Mia girl: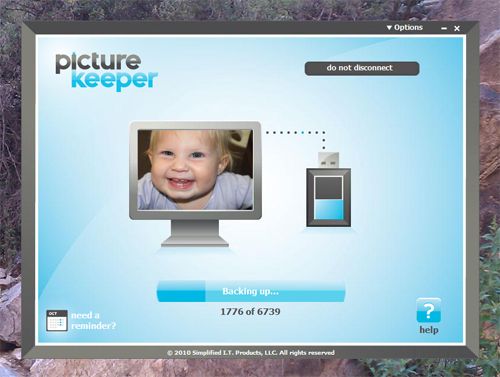 Plus, it recognizes when you add any additional pictures and will save them without duplicating any previously stored photos!
There are several amounts of memory available: PK4, PK8, PK16, and the largest PK Pro can save approximately 250,000 pictures!  Holy woah, that's a lot of pictures.
The good people at Picture Keeper would like to give a PK4, (capable of saving 4,000 pictures) away to one lucky Better After reader!  Hooray!  You will loves it!
To enter once:  leave a comment on this post!
To enter twice: leave a comment, plus "like" Picture Keeper on Facebook! (Be sure to come back and let me know if you did!)
That's it!  Easy peasy.  And don't forget to leave a way for me to contact you!
If you can't wait and want, nay, NEED a Picture Keeper right this very minute, then you can save 10% and get FREE SHIPPING with this code at checkout: Betterafter10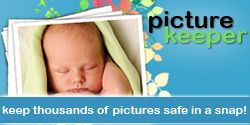 Woot woot! I hope you win!
Happy Weekend Friend!