Stephanie from BirdHouse Family  hit the jackpot when she found this hutch on Craigslist for $90, especially considering that she sold an armoire for $125 to make room for the hutch! So … I guess that would be like … a $35 jackpot.  Which doesn't sound like much of a jackpot at all.  Not to mention she spent forever removing doors and screws and that chain link fence stuff, plus sanding and priming and painting and polishing the original hardware (luuuuhve), but at the end of the rainbow she has a finished product that could easily sell for quadriplet what she paid for it. 
Do you know what I'd call that?  JACKPOT!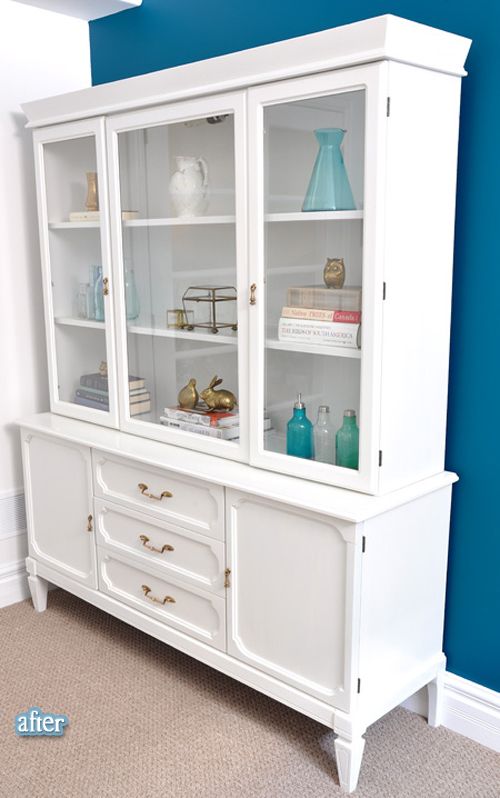 This post has been brought to you by
PhotoJewelryMaking

.com!