Happy Memorial Day to my fellow Americans! I'm going to take the day off to relax, but not without leaving you a little something to cast your eyes upon first!

Check out these too cool for school redos by Matt. First he lacquered up the side table and built the tray out of reclaimed cherry wood and gave it a little extra zing with cowhide glued inside. Seriously awesome. I could easily see this for sale somewhere like Z Gallerie or CB2.

As for the dresser he reports that the herringbone pattern on the drawers is actually vintage house shutters that he took apart and rearranged. The handles are vintage belts. How utterly hip is that? So hip that I feel unhip just looking at it, because I could never come up with an idea that hip! If you are also struck by the hipness, then you are in luck because his designs are for sale on his etsy right now!

Check him out and say hello here: Spruce Up. OH, and BONUS! There's a 20% off coupon code for Better After readers: betterafterblog. How cool is that? Thanks Matt!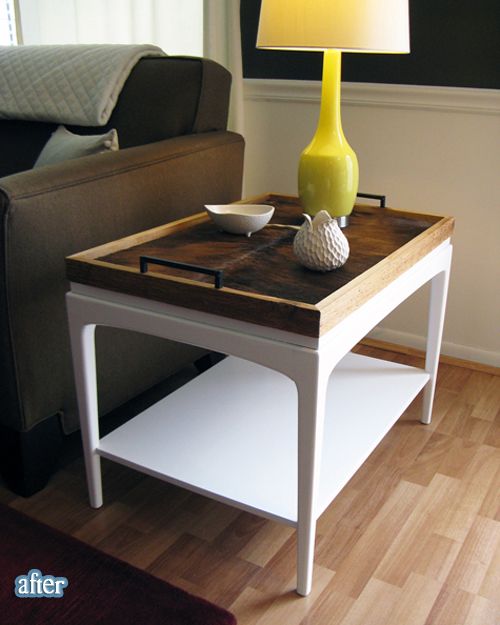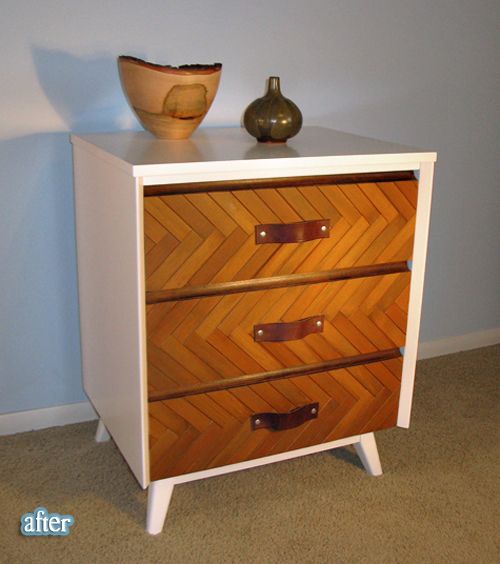 This post has been brought to you by
PhotoJewelryMaking

.com!