Gray is just about my favorite color, but I worry. Does that mean I am boring? Gray doesn't really have an exciting reputation. No one paints their piñata gray. No such thing as gray popsicles. Well who cares! I think gray is sophisticated and serene.
Check out these gray makeovers and tell me you don't agree!
Incidentally, 'sophisticated and serene' are the words most often used to describe me. Ok, that part is not true. First a table to a footstool makeover from Meg at Meg and Mum's. Yes, I have that same fabric too.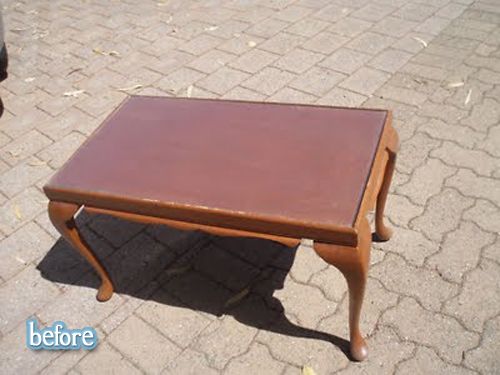 And a sublime dresser in an understated hue from Rachelle at The Adventures of Burke and Rachelle. See? Gray is the coolest. Except I have one question … gray or grey? I never know for sure.
Thanks ladies!