Abby and her husbandfrom Crafting Up With the Jonses are in the process of remodeling their 100 year old home, and kindly shared their progress in the sun room.  Lovely!
This is another example of how adding cabinetry or built-ins can actually make a small room feel bigger. How it works, I don't know. It is one of the mysteries of the universe that can't be explained, like turkey bacon or Lady Gaga. I bet Lady Gaga is wearing a turban made out of turkey bacon right now. Which could mean the universe is about to collapse in on itself.  So … consider yourself warned.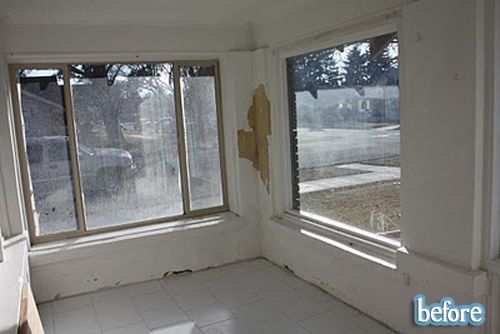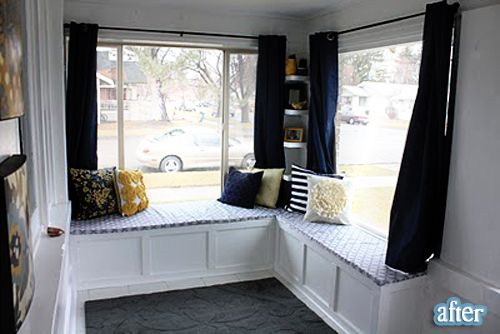 This post has been brought to you by
PhotoJewelryMaking

.com!