Alexis hadn't used her dining room since waist-high navy wallpaper and oak trim were in style. Ok, not true, she actually used it a lot, but needed to get her home office out of the basement and closer to the action. She says it was "
an organizational decision first, and a decorating decision second."
So with a little shuffling, (and some french door building) she gained a new office and functionalized her home! Thus she christened her blog
Funktional Home!
(Ok, that is also not true... it was already named that from the beginning).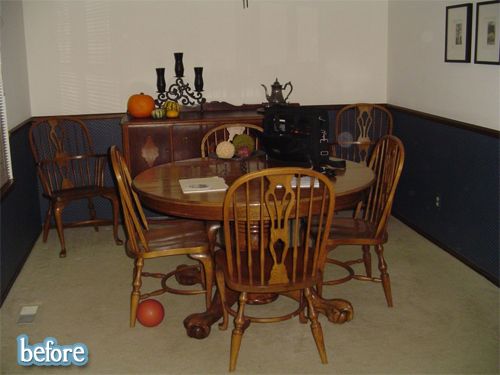 This post has been brought to you by
PhotoJewelryMaking

.com!