Are you ready to check out some fun and flirty floral furniture?  Can furniture be flirty?  You bet your britches it can.  Check out this chair from Carol Anne at Use the Good Dishes; it is positively coquettish!  Look at all of its little scrolls and scallops and curves. It's even extra saucy with a fresh coat of paint and new upholstery. This chair is trying to put the moves on me!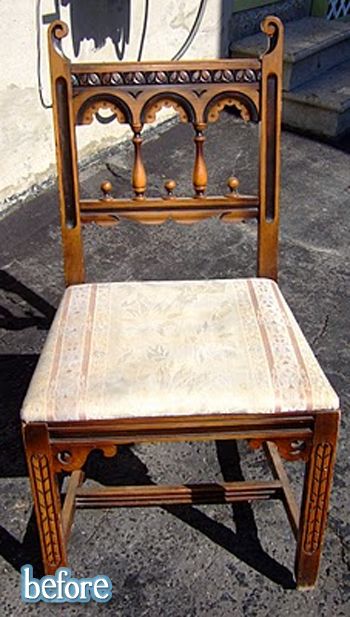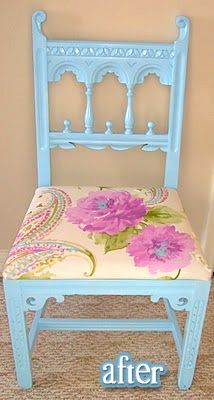 I honestly never understood the purpose of nesting tables.  Under what circumstance would you say, "Ok, so what I need is a table.  But what if … underneath that table was another table?  And under that table was ANOTHER table! And both of those tables were slightly smaller in size than the original table?!  I could whip them out at my next party and impress all my guests who are probably thinking that I have only ONE table, but NO, I have THREE tables, count'em, THREE tables!  And after that I would push them back together, because they'd probably be in everyone's way at the party." 

Well, whatever, because these tables are nothing but sweet and styling and they are totally invited to my next party, and they come from Heidi at The Painting Paint Shop.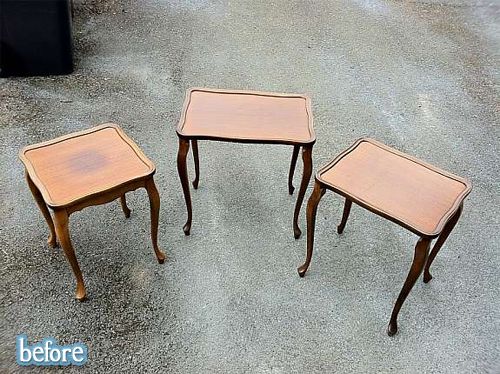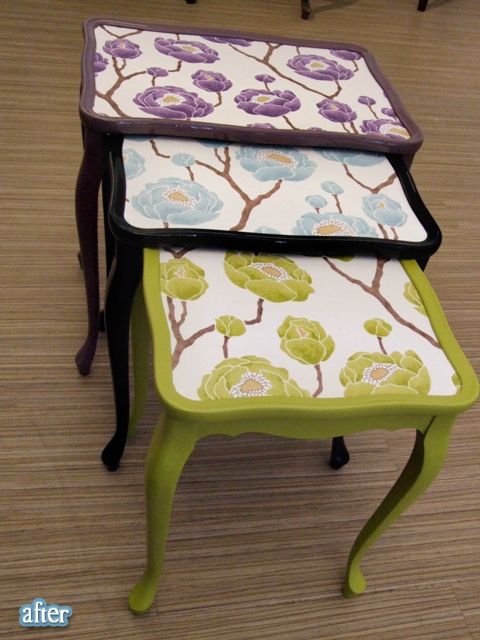 Next, here is a settee that got de-flowered.  Oh, ew.  Not like that, you perv!  In this case, the florals were sent packing in exchange for a fresher look, hand script fabric!  So pretty. From Karryann at Gracefully Vintage.