This dresser makeover wasn't Kerry's first time at the redoing rodeo. Nope, she'd already given this shabby piece a fiery paint job once before.
But now it was needed in the nursery, and so it got a calming coat of turquoise and some girlified knobs to complete the look.
Check it out on her blog First Time Fancy. I have to say, I much prefer the turquoise version. I just happen to like that color, OK? What's that? You do too? Well, you are in luck, because I have a few more makeovers up my virtual sleeve, each one drawing inspiration from the blue-green slices of the color wheel pie: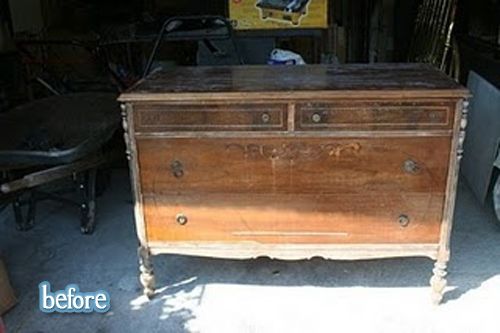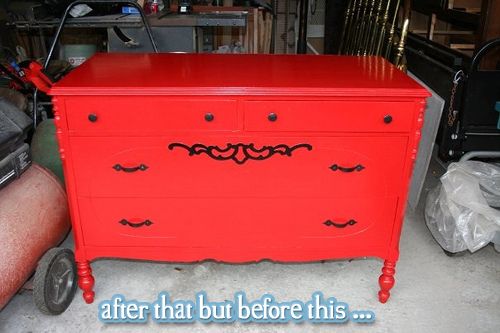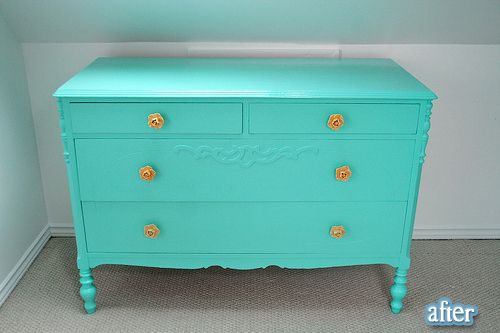 How about an outdoor bench from Cat? The before was rather uninspiring, and looks to me like she might have even stolen it right off the steps of my old high school! It hardly looks like a standardized school regulation fixture now though! See the process on her blog
No Wooden Spoons
.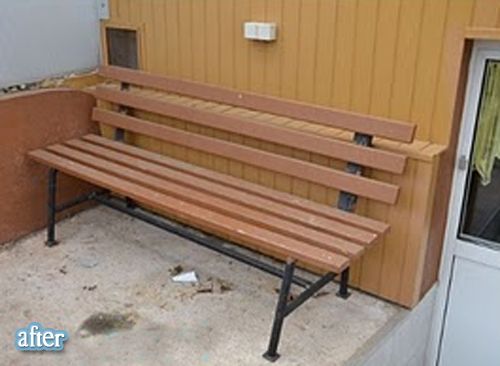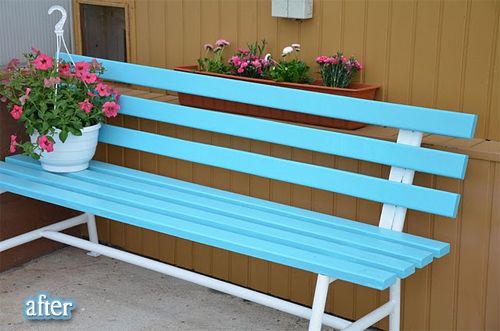 A little boy blue nightstand
gets
a grown-up look from Lindsay at
Tails to Tell
.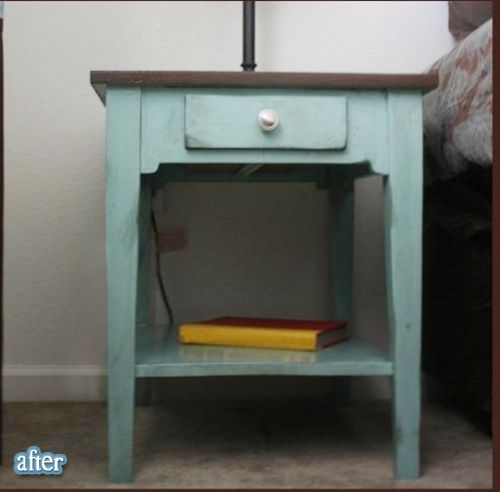 I love the aged aqua look that Lisa has perfected here. See in on her blog
Recaptured Charm
. She actually calls the color "Jade." I call it fabulous! And also, "aged aqua," but I already told you that.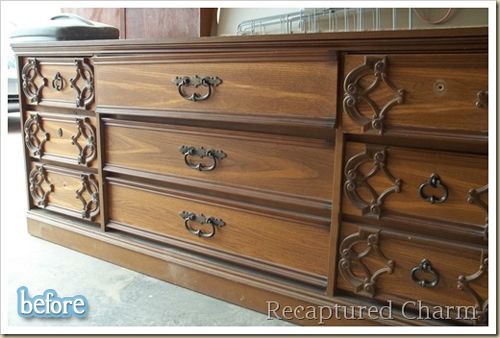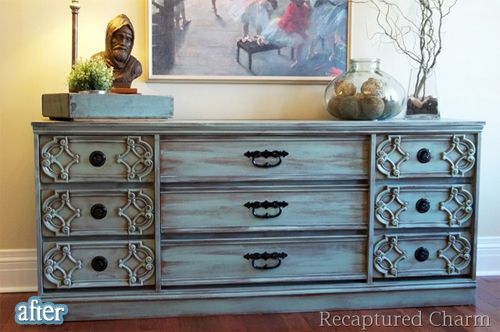 And Jesse from Nine Red has also distressed and aged these end tables past the "repainted furniture" realm and right into "work of art!" That's what I love about the turquoise family, there are so many shades and variants to choose from. I am drawn to the darker tones, like the colors below, but the bright and zany shades are fun too.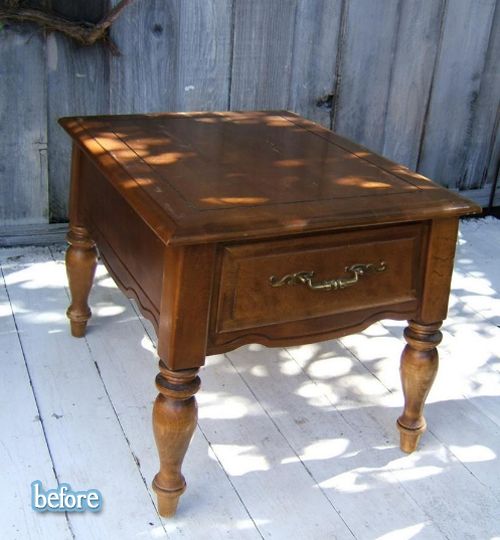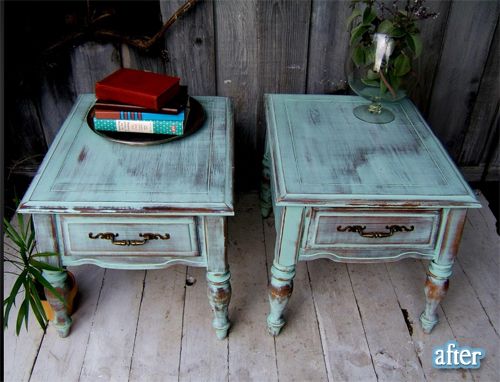 And hey look! For your handy reference, I have color-picked shades from each project in this post and made you a super

convenient

paint chip! I don't think anyone is going to give me a job naming paint 

colors anytime soon though, sigh.