I may have told you before about how these dark, overly ornate chests remind me of coffins. It's like a vampire might pop out of there at any second, and not the hunky Cullen variety.
Crreeepy
. 
But with a little two-tone
turquoise
on white action and some polishing up of the handles, this $20
Craigslist
now makes for a great statement piece, a statement that no longer says, "Hey, you could store bodies in here!" Check it out on the blog
My Beautiful Life
.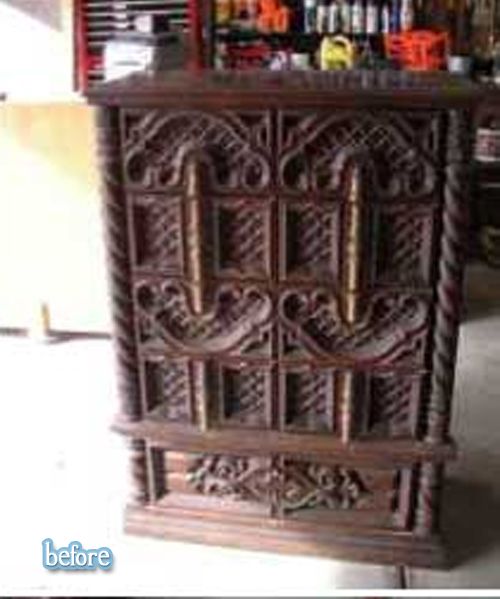 '