So listen to this:  I'm walking in to Target today, and as I approach the doors, I see a lady on the other side trying to exit the same doors.  The doors that say "ENTRANCE" on my side, and "NOT AN EXIT!" on her side.  So as I get closer, the doors automatically swing open, away from me and toward her.  This causes her to yank her cart backward, which then causes an open beverage inside her cart to topple over and pour out into her purse.  Then she totally gave me an long and evil glare as I walked past her and her dripping cart, like it was all my fault.  I felt bad, but I didn't say sorry, and then I kind of felt bad that I didn't say sorry, but dang lady, that was really not my fault.
 
What does that have to do with this lamp redo by Bambi?  Not much.  Actually, nothing at all.  But Bambi, a sweet soul who would never try to exit from the entrance, found this little unloved lamp for a mere 99 cents. Then she made it into a table!  And I think it's super cute.  And you can read all about it on her blog Crafting Occurs.  And don't you think that the cart/beverage/purse incident was totally not my fault?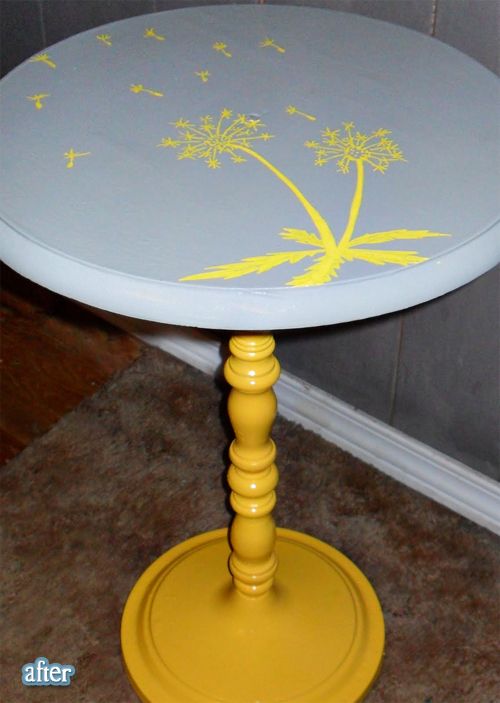 This post has been brought to you by
PhotoJewelryMaking

.com!