Rebekah couldn't complain when she received this piano for free, at least not out loud. Because after it made its way inside, she nearly asked the four men who lugged it up her narrow staircase to take it back down into the basement where no one would see it! Not wanting to put them through any more pain, she opted instead to do something about the fact that it was beat-up and sporting a shade she lovingly calls "probably the most offensive color ever created."
So with the help of some plum paint and new funky floral fabric, she is singing its praises now! Hallelujah!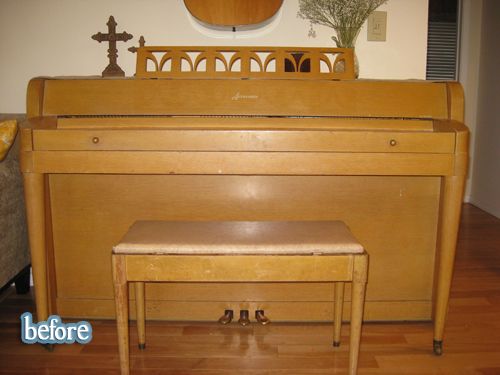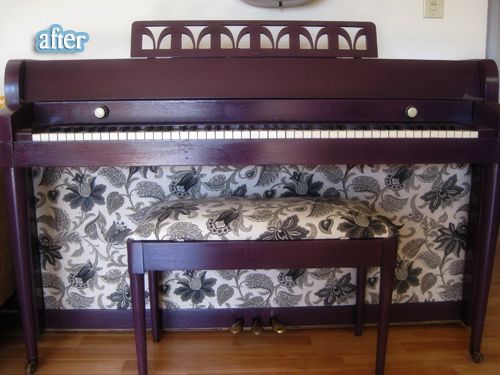 But please don't stop the music, because the show isn't over yet. Check out another musically inspired piece from Heidi way over in Norway at The Painting Paint Shop. Isn't it cute, jah? (that's my Norwegian accent. I have no idea what a Norwegian accent sounds like).
It looks like it's smiling at me and wants to give me a hug! Great job ladies!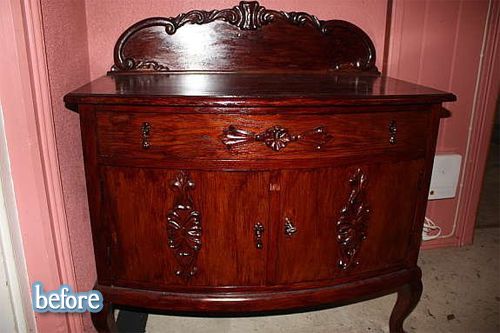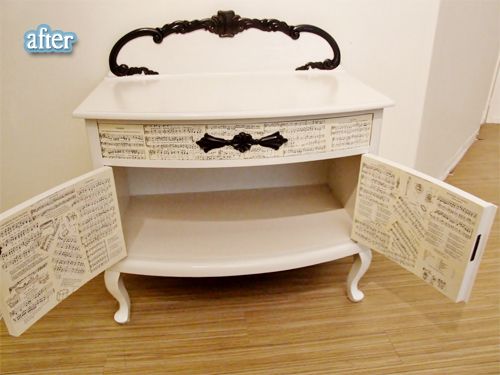 "Those who danced were thought to be quite insane by those who could not hear the music." 
— Angela Monet