Many times I've walked away from cute little end tables or nightstands at thriftstores and flea markets because they are just that: little! Seriously, people weren't THAT much shorter a few decades ago, were they? Every vintage "nightstand" I've ever come across seemed to hover dangerously close to "footstool" territory. You can't put a bedside lamp on a table that is below the bed, it DOESN'T MAKE ANY SENSE!
Cindy from Cameras and Chaos took my jittery hand, wiped my damp brow and whispered, "There, there. Just give it longer legs." Oh. Yeah. Great idea. Problem solved!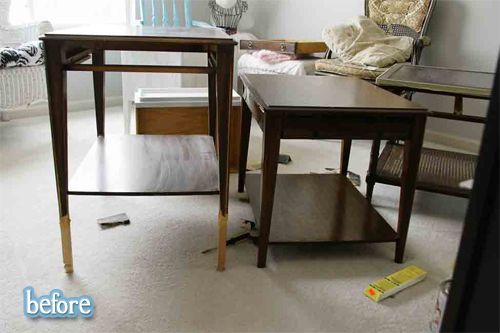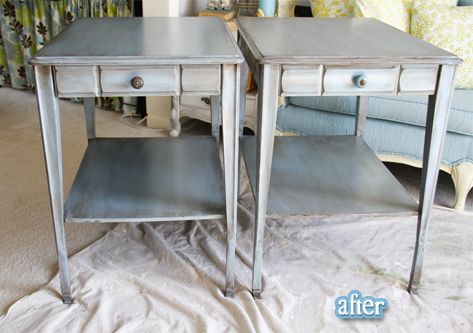 But that's not all, she also freed this little table from a life of harrowing hunter green. So much better, it deserves a hyphen. Suh-oh much better! See it
HERE
. Thanks Cindy!