Let's take a little tour of Elyse's laundry room. But don't get all carried away, we're going to take it slow! Take time to admire the details, such as this boring cabinet and plain wire shelf. Yawn alert. Ok, now scrolly scroll down to the after, and look! That is the same exact cabinet and shelf, I kid you not! She just trimmed them out and added a lil' beadboard! Isn't that amazing?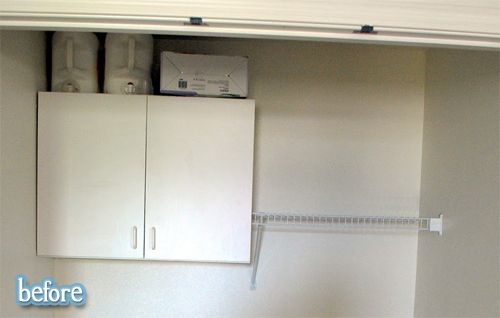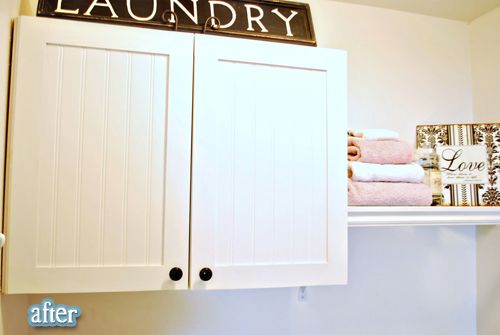 Ok, now you can continue onward and view this entire laundry room in it's magnificent glory. But first, another before: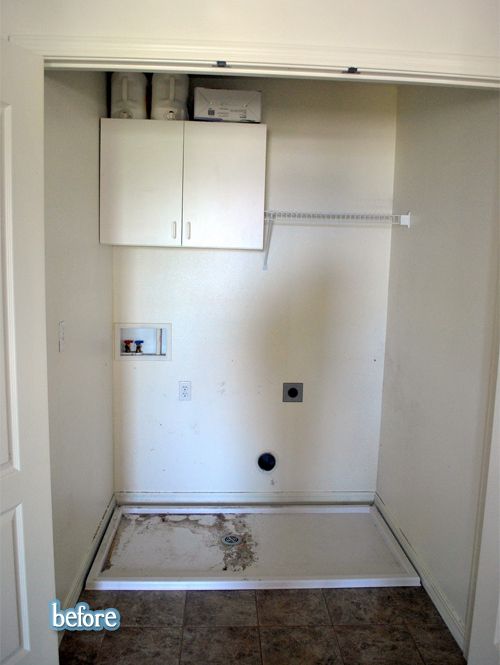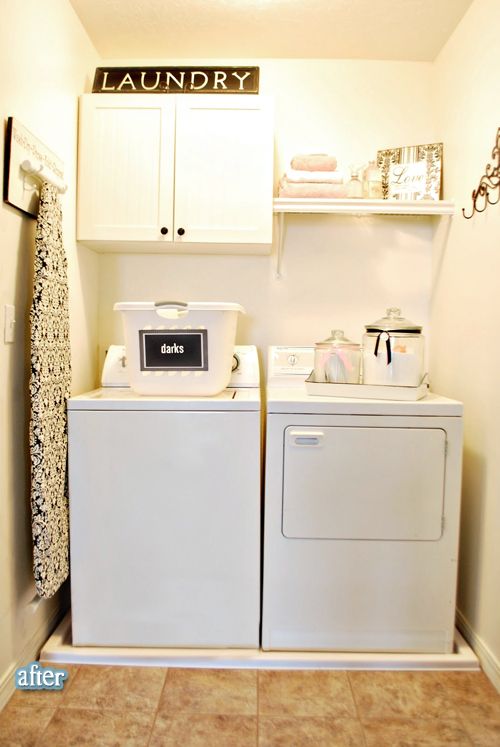 Pretty great, huh? I love it all. I tried labeling my laundry baskets once, but then I looked a the signs I printed out that said "colored" and "whites," and then I felt like a big racist. So I threw them away! I'm weird, I know this. See more from Elyse on her blog Loving Your Space.