My computer is giving me issues today, I think it's haunted. Also, why is blogger insisting on sticking ten thousand returns in between my paragraphs? It's driving me bonkers. I wish I knew how to fix it, but my grandparents are here visiting and I can't admit defeat in front of them. They think I'm a mega genius because I can scan photos AND use Microsoft Word, and I want to keep it that way.
So let's look at this throwback to the way things were done in the good old days, the days of Dewey Decimal. Cece redid this card catalog with some modge podge and printed tissue from Seven Gypsies. Prettty! I like that it now looks even older than before. Check it out on her blog N Your Dreams.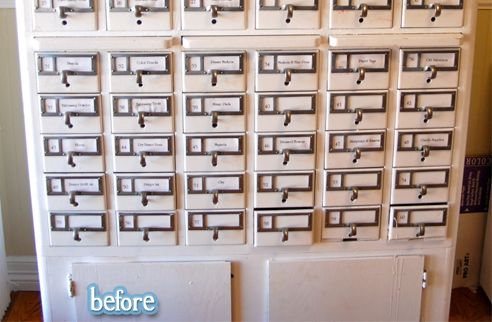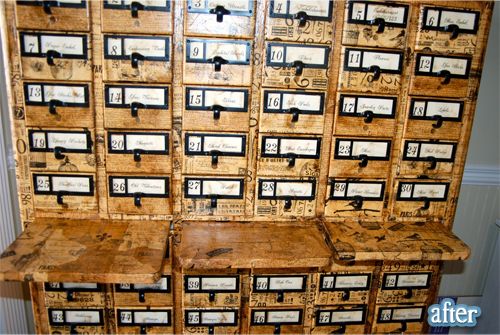 PS: Universe, I still want a card catalog, just so you know.