*** GIVEAWAY NOW CLOSED ***
Holy smokes, is it Friday already? I guess it is! And that means a terrific giveaway is in store!
I am so excited to announce that Heather from
Everyday Lettering
is giving one of you guys one of 
these guys: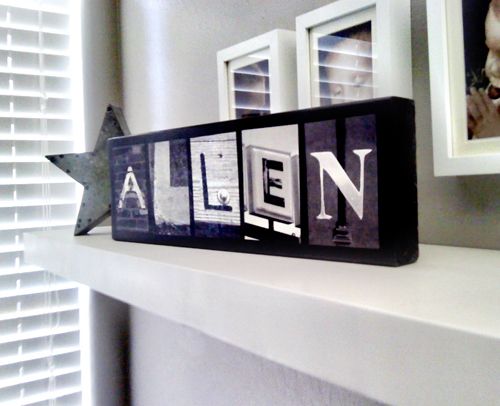 Don't you love it?
One catch though, your name has to be Allen.
Sorry.
Just kidding, silly!
One winner will get to choose the name/word of
their
choice!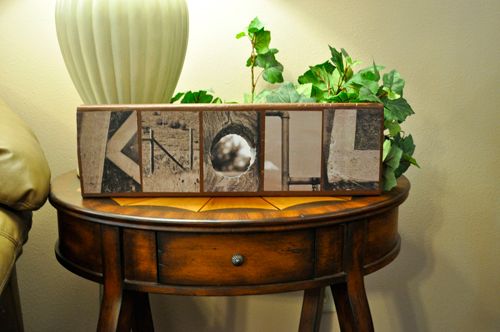 Everyday Lettering was born when Heather, a stay-at-home mom and photographer saw photo letters in a store and fell in love. She says, "But at over $150 for my little last name (Jones), I knew I couldn't afford it and there must be others who couldn't too. So I searched for a way to make it more affordable. Then I spent over a year collecting pictures of everyday objects and editing them to make them beautiful."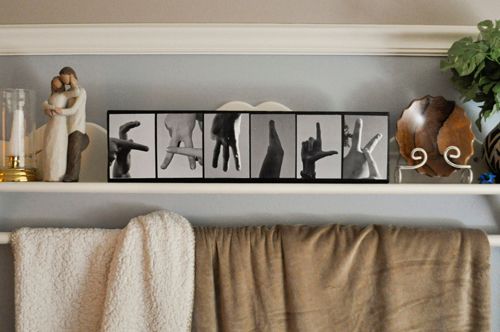 Not only are these beautiful, they are affordable and would make fabulous gifts too.
Along with several photos of each letter of the alphabet to choose from, she also offers the option of the "The Board" as seen above, or "The Block" as seen below!
Or, if you are the crafty type and would like a little more creative freedom with your letters, you can simply order only the photos! Just ask for "The Single."

My grandma just saw mine for the first time, and she called it "exquisite!" So there you have it. You will love it and so will your grandma, and pretty much everyone else you know.
To enter once: simply leave a comment here! What word or name would you choose?
To enter thrice
: share the giveaway on your twitter,
facebook
, blog,
myspace
or whatever other media available. Text your mom, whatever. (also come back and tell me please!)
*****