*** GIVEAWAY NOW CLOSED***
The amazing people at
Lifestyle Crafts
must have known that I am in a card club. Once a month, each member of my club makes cute cards and then we swap. Only, my cards are always the lamest of the bunch, and I wouldn't be surprised if there have been secret meetings discussing ways to politely kick me out. Well no more! Because the amazing people at
Lifestyle Crafts
were kind enough to send me an Epic Letterpress Combo Kit to try out!
And they want to send one to you too! Hooray!
One lucky winner will win an Epic Combo Kit with everything you need to die cut, emboss, and letterpress!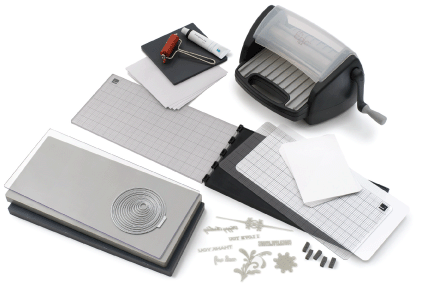 The Epic Combo Kit includes: Epic tool, cutting platform, cutting mat, embossing platform, letterpress platform, ink base, ink brayer, black ink, printing plates, paper placement guides, A2 paper pack, adhesive sheets and nesting circles cutting dies.
The cutting dies are the best, look closely at the bas relief edge around the shape on this card. Try getting that with a hole punch!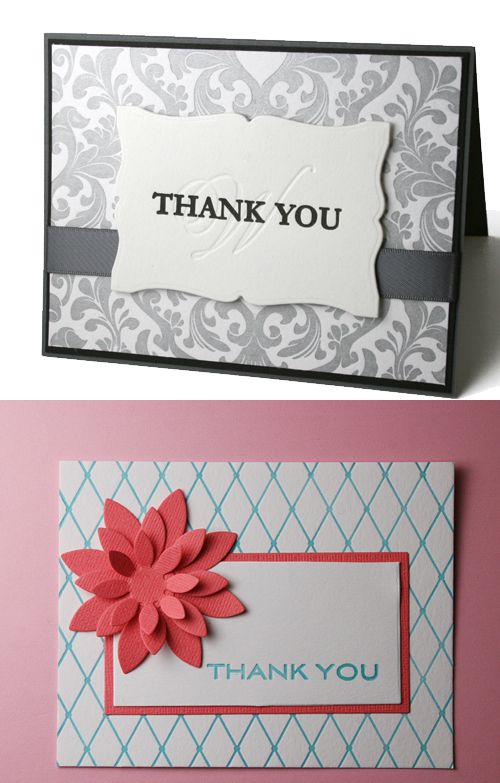 Letterpressing
is like, so classy. I once looked into ordering letterpress stationary and then almost choked on my cereal, it was so expensive. But now, not only can I make my own, I can make fantastical cards like this
(note: I did not actually make these cards)
and so much more!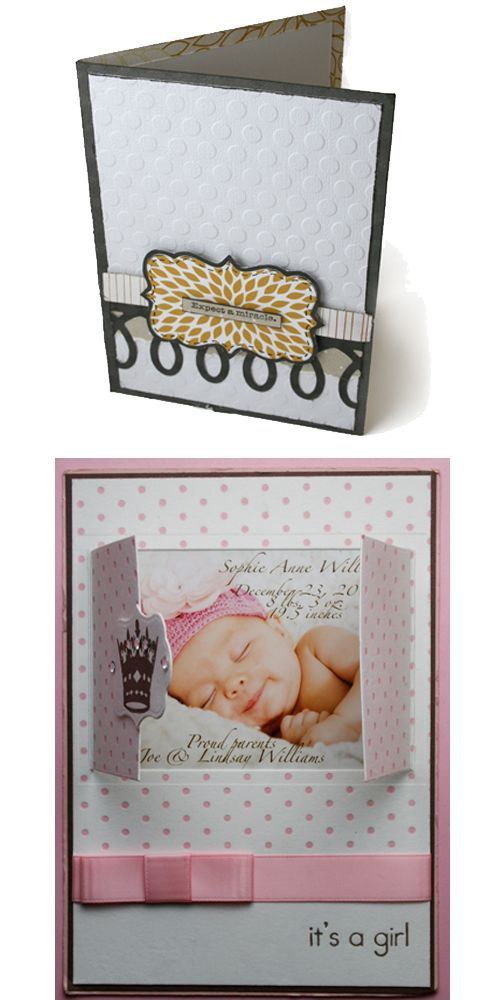 I could order some die cuts to make the cutest little favor boxes you've ever seen, like this:
Or I could throw the most ragingly adorable baby shower you've ever been to, complete with matching invitations, photo books, water bottle wraps, party favors and thank you notes!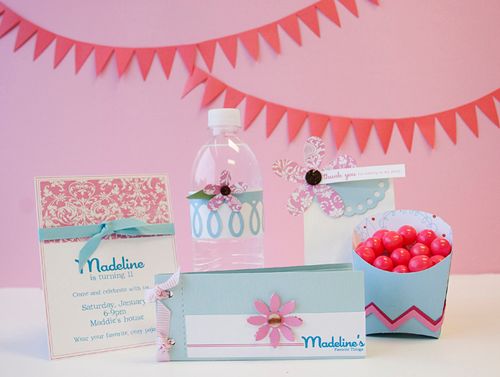 Or I could take an entire afternoon trying to get the hang of it, and come up with this totally beginner card:
But seriously, that's like, the best card I've ever made. My card club will be so proud! And it is really fun to use, and the possibilities are endless. I'm so excited!
You could win the Epic Letterpress Combo Kit!

Someone is going to win, it might as well be you!
To enter once: simply leave a comment here!

For up to two additional entries: either 'like' Lifestyle Crafts on

Facebook

and/or
(don't forget to come back and leave another comment and also some way of contacting you!)



And if you just can't wait to get your hands on some Lifestyle Crafts goodness, then please take advantage of this
Epic! I can't wait, I hope you win!
Winner chosen Monday, have a great weekend!