Hold on to your flip-flops, because we are about to take a tour of my dream home. Sadly, my dream home is not currently owned by me. Rather, it is owned by Dorie, and good thing too, because she was totally able to see what this hacked up mish-mashed mess was supposed to be, whereas I would have been like … "A balcony! Kewl!"

 
So here we go! See the aforementioned balcony and pillars and dormers? NOT jiving with the 1916 bungalow. Dorie took care of that and several more architectural sins that the previous owners had committed, as you shall see.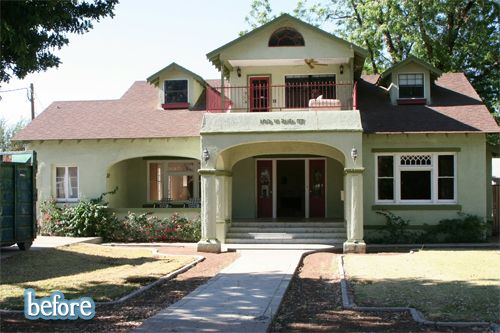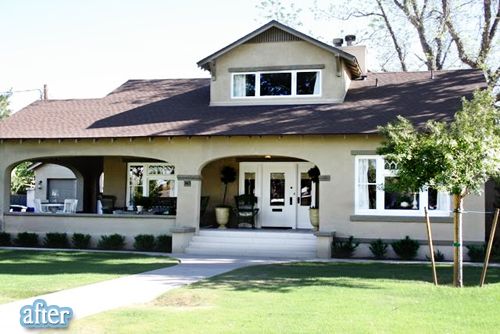 Like closing off the wrap-around porch! What the wha? Why? WHY?! Don't worry, it looks freaking fantastic now.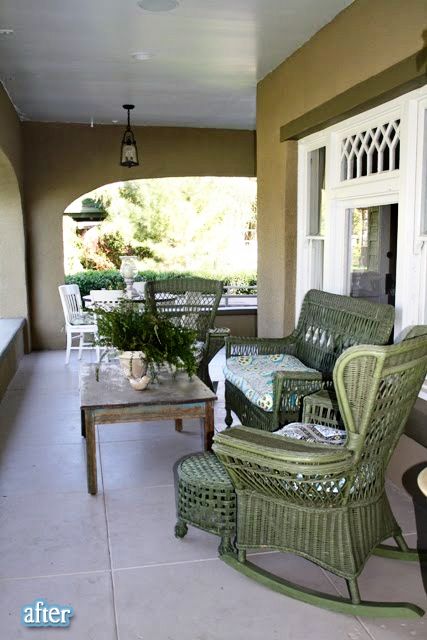 And then there was the kitchen. I have no words. Yes I do. But they are swear words. Good thing they had the floor to ceiling wine racks, because living with that kitchen would require a constant state of drunkenness. How else could you not be semi-bothered by the oven being IN THE MIDDLE OF THE ROOM? But ohmygoshyouguys, the after.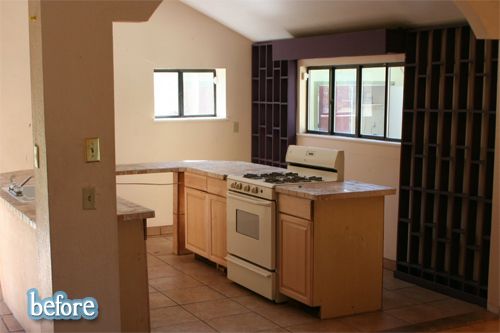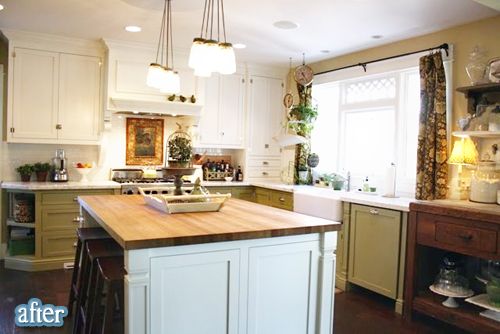 Unbelievable! Nothing frightfully wrong with the bathroom, other than the gold fixtures and hunter green tiles affixed to the room's surfaces at random. So yeah, pretty bad. But the after is unrecognizable! I. Want.
And finally, what makes more sense when you live in Arizona, than enclosing yet another porch and adding an enormous fireplace? Anything, that's what. Anything makes more sense than that. Quantum physics, astrology, Charlie Sheen, anything.
But drink in the after! Drink with your eyes! It's like paradise!
There is A LOT more to see on Dorie's blog Tuesdays with Dorie, check it out! And Dorie, don't be alarmed if you come out one day and find me living on your back porch.