Did you pull any fun April Fool's jokes today? I tried. I set my husband's alarm clock an hour ahead and then hid all of his right shoes. I thought he'd wake up early and then spend forever looking for his shoe, but what actually happened is he woke up early, noticed that it was still dark out, reset his alarm clock and went back to sleep. Then I had to tell him where I had stashed all his shoes so he wouldn't be late for work. Then I was like …"April Fool's!" And he was like, "Yeah. Good one." Laaame.
So I wanted some zany projects for you for April Fool's day, but I didn't have any. I'm failing all around. So here are some bright, colorful, cheerful ones instead!
What's the best prank you've ever pulled? I need some ideas!
Ok, here's a colorlicious chair from Miki at All Nice Things (which is what Google Translate told me to call it, it's in Hebrew). It was part of a total room redo as you will see below! Click on over to see the whole wall treatment that's only peeking through in these pics.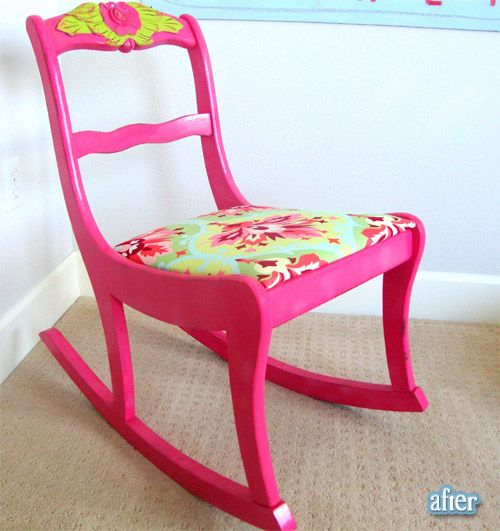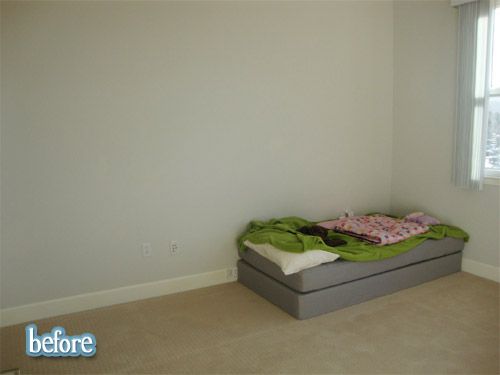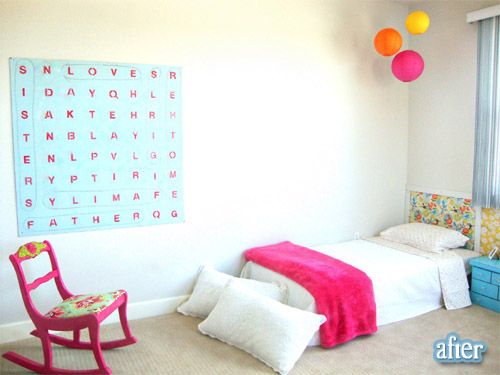 These bright lights are brought to you today by Nikki from Nikki's Nacs, and everybody's BFF, spraypaint! Red chandelier can be found HERE.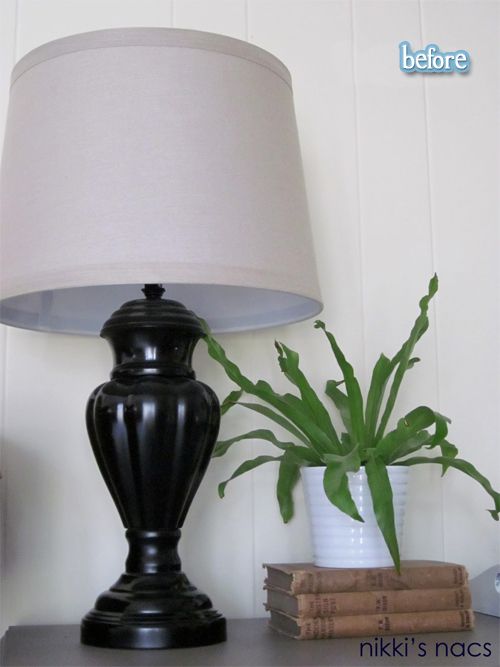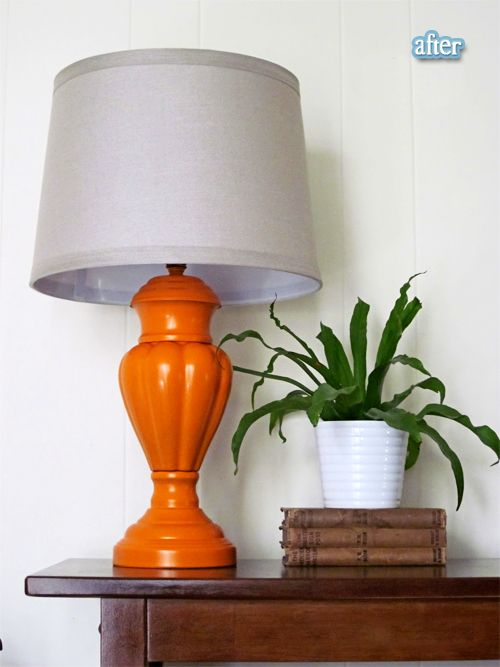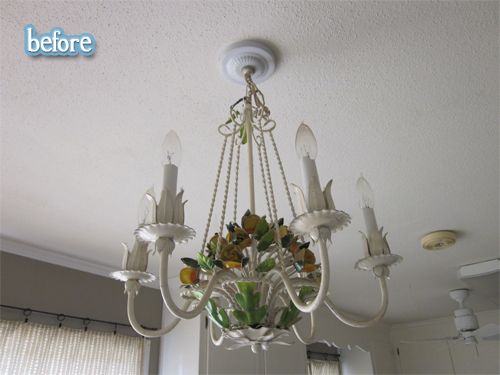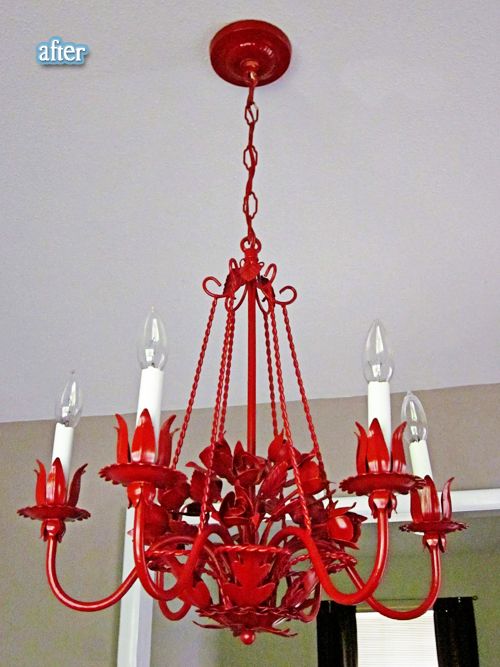 Katie at Craptastic made over this boring side table with a little pink and argyle. Hmmm, Pink and Argyle…I think I just christened an Etsy shop!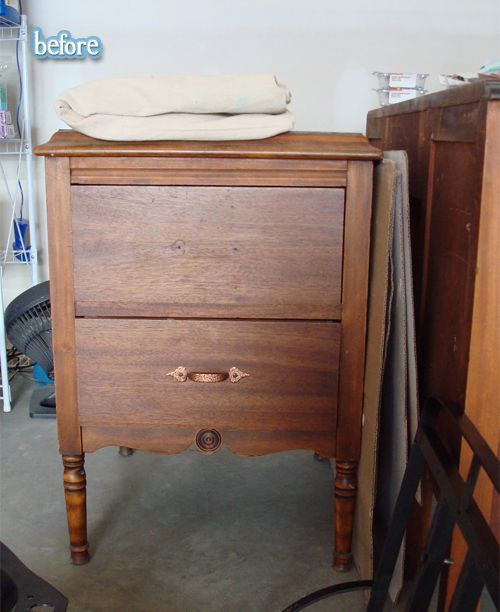 Here's another lamp ya'll! Lamp redos are the best because they can literally be knocked out in 20 minutes. Not that I know, I've had two lamps waiting in my garage for a makeover for over 10 months. Rachel's lamp is especially special, since it came from her granny. Keeping it in the family, I like it! See on her website RachelHampton.com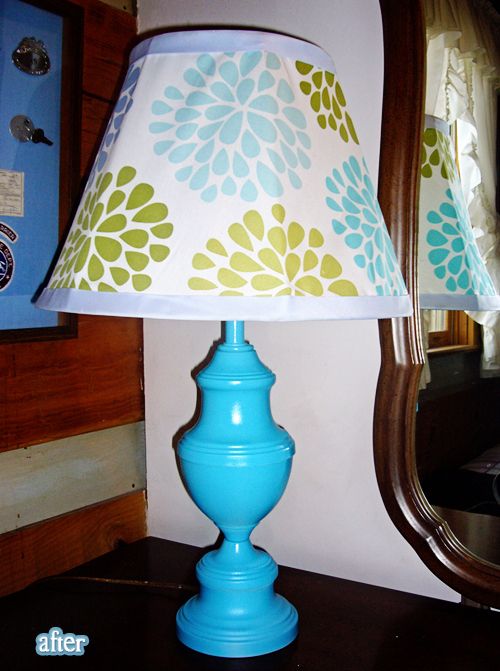 Katie's chairs were sturdy and style-less. With a blog called Katie and Her Amazing Technicolor Dream Life, that just wasn't going to cut it. But now they are ready for action! Or a fiesta! Ole!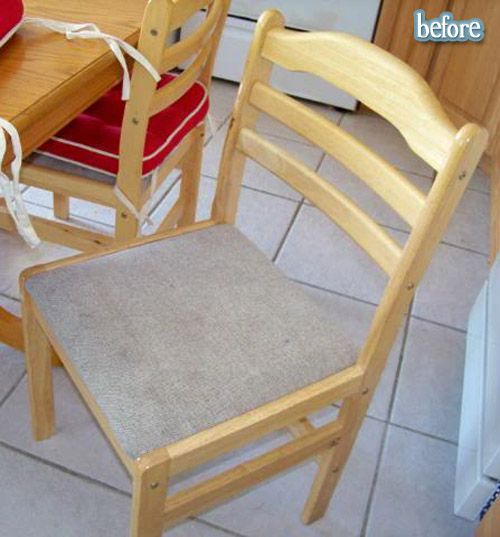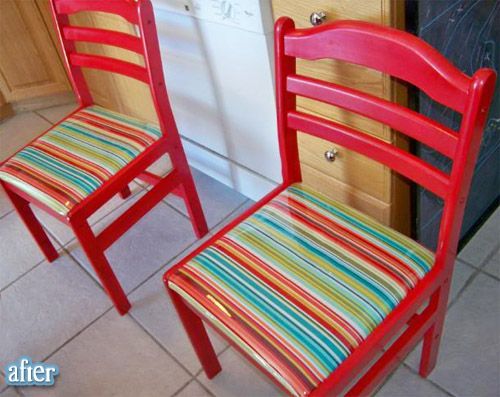 Ellen's galvanized tub was having an identity crisis. "What am I doing here? I feel so empty inside, like my life is one great void! What is my purpose???" Problem solved. Check it out on her blog Building our Nest.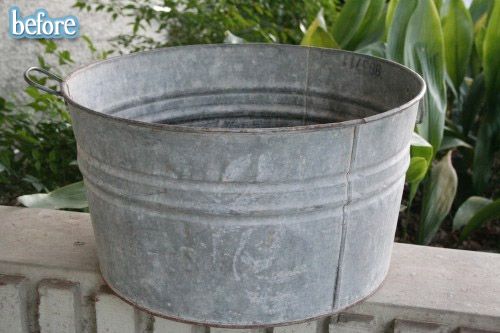 Have a great weekend friends! Thanks as always for reading and commenting and being all around awesome!
This post has been brought to you by Krrb.com!