Well, hi there! Welcome to Monday! Are you all sugared up from Easter? I am still full of jelly beans and ham, which sounds pretty gross now that I think about it. So, how about some candy colored chairs for your viewing pleasure? Sure to delight without raising your blood sugar.
First from Better After reader Riley who salvaged this chair that had apparently served several faithful years as a cat scratching post and covered it in a cheerful floral.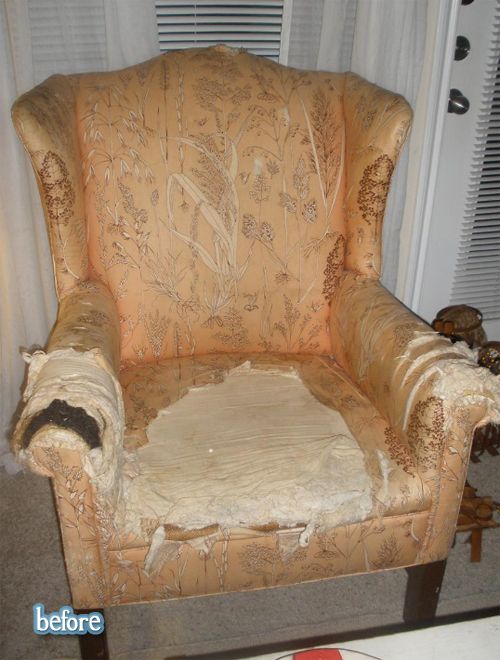 Next, a fun and flowery redo of a country kitchen chair. I seriously don't know how they managed to squeeze so much country into one chair. There's a heart cut-out, knotty pine and sage gingham! I wouldn't be surprised if it was wearing cowboys boots and there was a banjo painted on the back. Looks so cute now though! See it on her blog Centsibly Chic Sisters.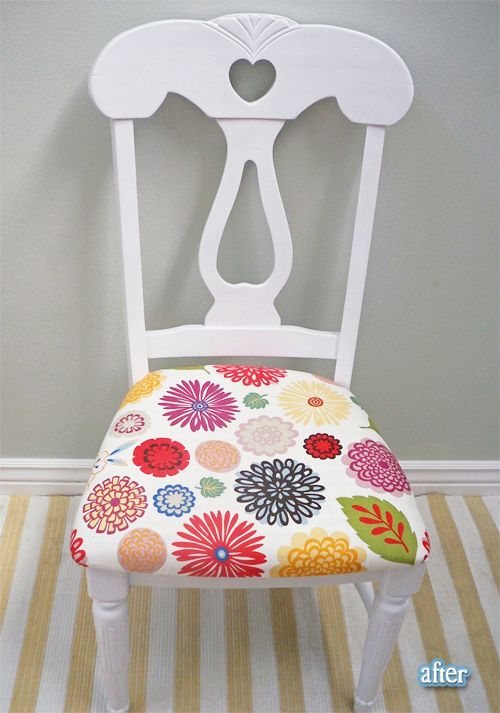 And finally a drab rocker (and I do mean DRAB. Just looking at that cushion might require Prozac) gets an update from Manjari who traded in the gilded fruit decals for a fresh coat of paint and colorful stencils. It looks brand spanking new! Thanks ladies!