Cane chairs! Did you know you can actually cane a chair yourself? Yes, "cane" is a verb, which makes me think they should really be called caned chairs, but enough about me.
This chair and sofa were looking quite drab and dated, but the caning was in great shape. So just a little paint and reupholstery was in order and now they look fantastic! Like, really fantastic. I might try to find some cane chairs myself! Or teach myself how to cane, like that's ever going to happen.
First from Ruth at Not So Cookie Cutter. I LOVE that fabric, and I don't even like yellow!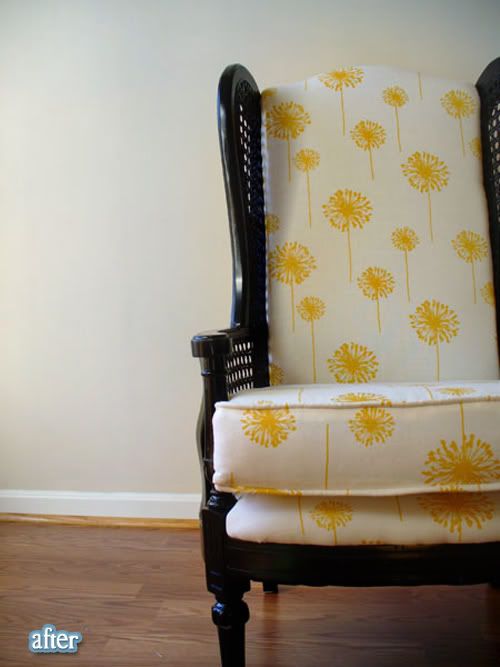 And a sofa makeover from Emily at Crisp Interiors. It almost looks like it could be an indoor/outdoor piece with the open back, but it's too beautiful to risk it. I'd keep that baby indoors! Thank you ladies!