Guess what? I'm being featured today over at C.R.A.F.T. Check it out and say hi!
But before you go, take a look at this. Do you have this abomination in your home? I'm talking about vertical blinds. I do and I HAAAAAATE them. Nothing say 'home' quite like listening to clacking plastic all day. Did I mention I hate them? But also I'm lazy and also I'm not sure what to do about them, because ugly as they are, they are effective.
Well Shalon was also tired of watching her blinds swing to and fro, so she simply ripped the plastic panels out and used the existing clips to hang curtain panels! Slides open with ease and no longer looks like a dorm room. Fantastic and easy! Check it out on her blog Love, Shalon.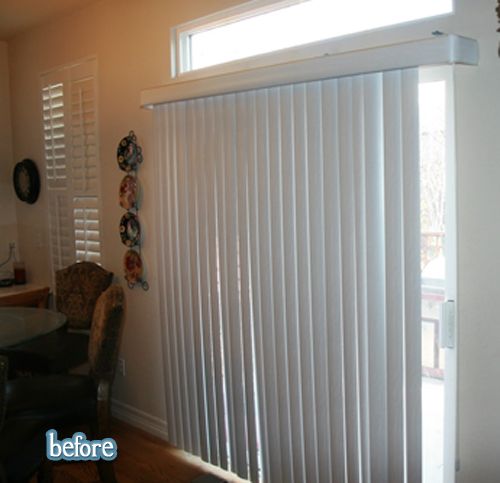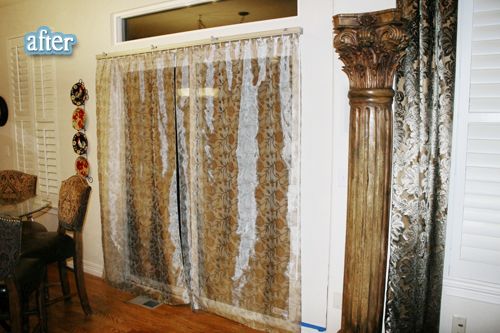 This post has been brought to you by Krrb.com!