Megan from Vintage Hydrangeas couldn't pass up this table when she found it sitting near the dumpsters of her apartment complex. So she hauled it home and left it on her front porch, waiting for inspiration to strike. Inspiration eventually struck in the form of "gee, maybe we should get this thing out of plain view of the neighbors who threw it away," and she hauled it in with a plan.
The plan was to recreate a Pottery Barn like tray, without the Pottery Barn pricetag. I'd say mission accomplished!
And what a fun little bonus, finding that logo imprinted on the underside. Neato! Thanks Megan!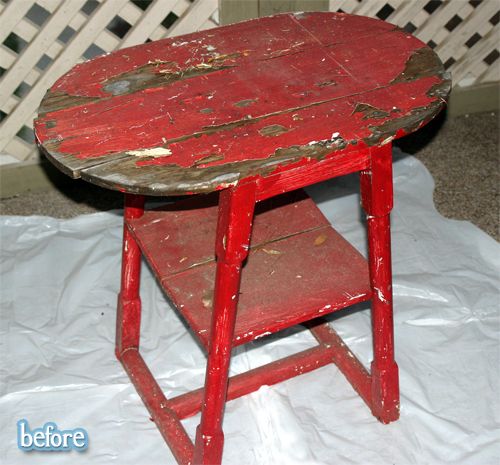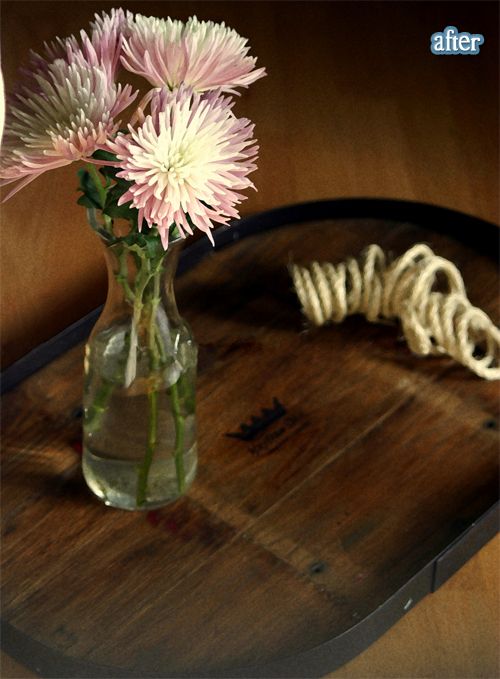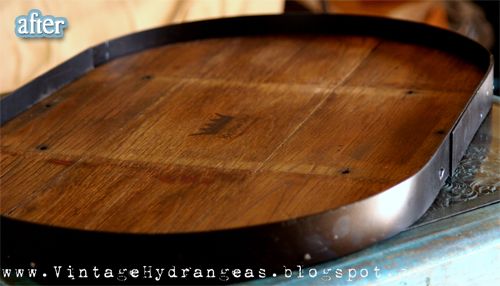 This post has been brought to you by Krrb.com!