Upholstery is not my strong point, so I sense a kindred spirit in whoever previously owned Rene's uggo chair here. Note the green plaid arm rests? They either started there and decided "Screw this shizness" ten minutes in, or never planned to reupholster the whole thing at all, just found a fabric that kinda sorta matched, slapped it over the bare spots and called it a day.
Rene's solution was equally as appealing to the lazy upholsterphobe inside of me: paint! Apparently there's some textile medium out there that allows you to paint fabric, eventually giving it an easy-to-clean vinyl-like texture. She liked it so much she did it two more times! Count me in. More info on her blog Paddywack Designs. Thanks Rene!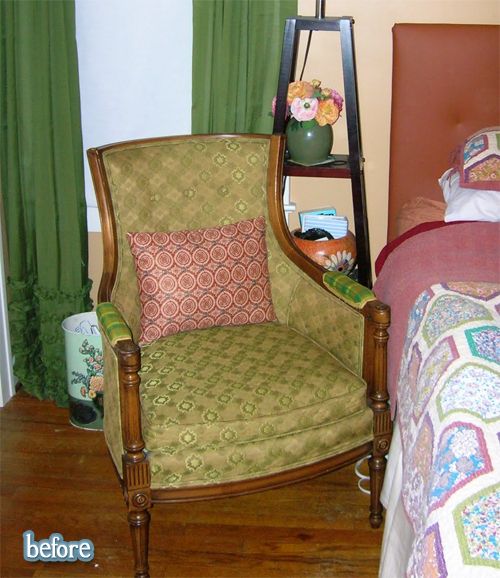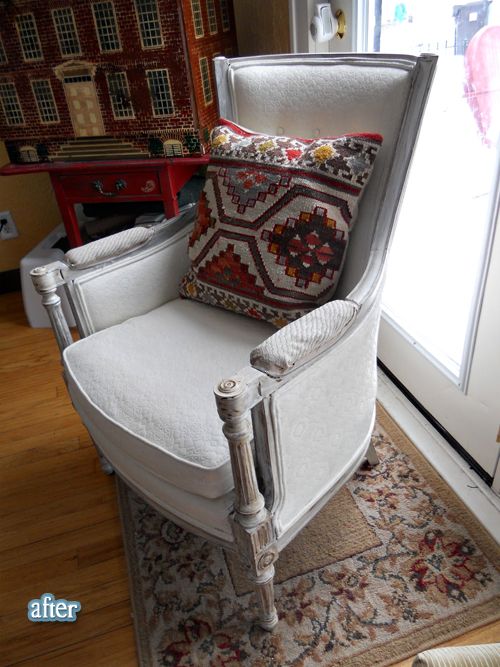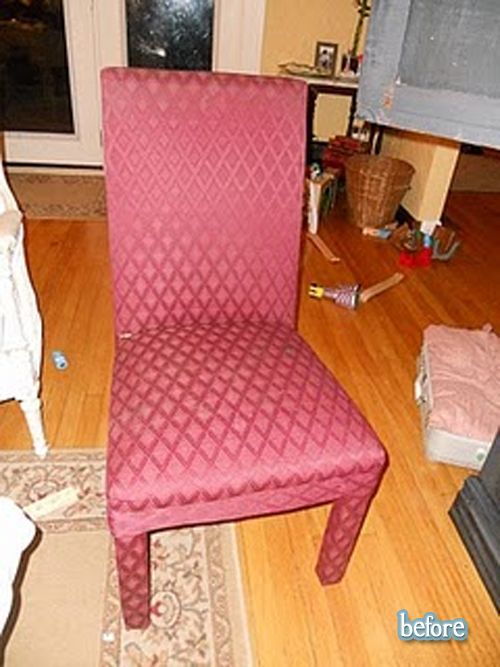 This post has been brought to you by Krrb.com!