A pretend conversation:
Me: "Hi Brittany! What are you up to?"
Brittany: "Just redoing this orange chair!"
Me: "It looks like you stole that from my junior high. It's literally 'old-school!' Ha, I crack myself up sometimes. Well, good luck with that, but to be honest, there's no way a simple coat of paint will make that grungy old thing look stylish."
–25 seconds later–
Me: "Wow, that looks totally rad."
Brittany: "I know. You can see more on my blog All Together Now."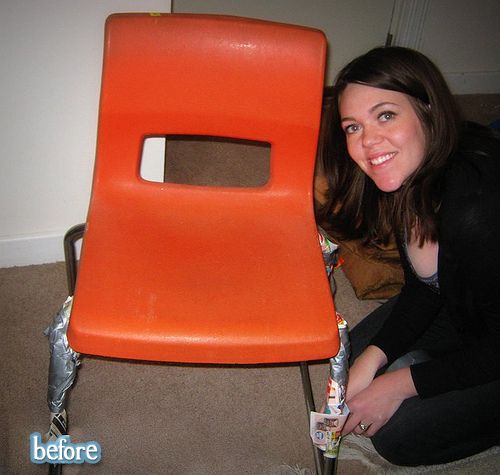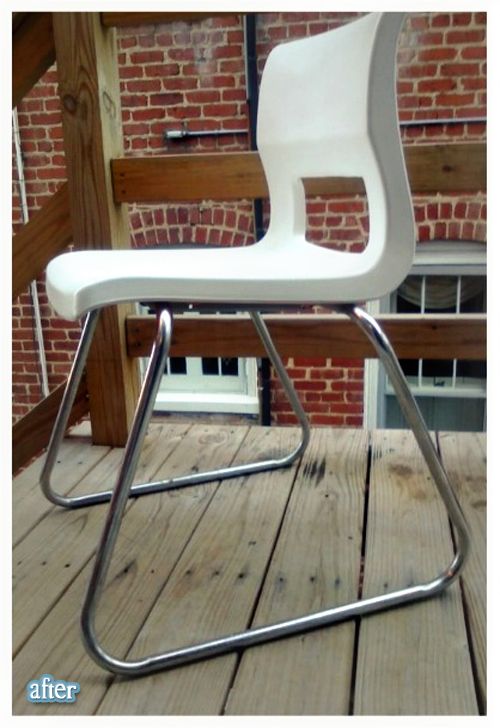 This post has been brought to you by Krrb.com!