Tiffany's staircase was pretty nice, but it was lacking in overall awesomeness. No one was going to do a double take when they walked in. But that was then. She needs to get herself a cushy new welcome mat, because jaws are going to be dropping all up on her floor now!
All it took was just a bold coat of color, some bright white accessories, and hours and hours and hours and hours of tediously hand-stenciling the design on the wall! See more on her blog Landee See, Landee Do.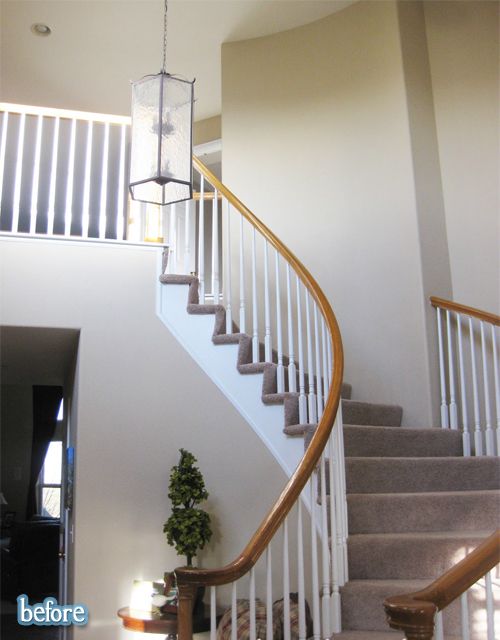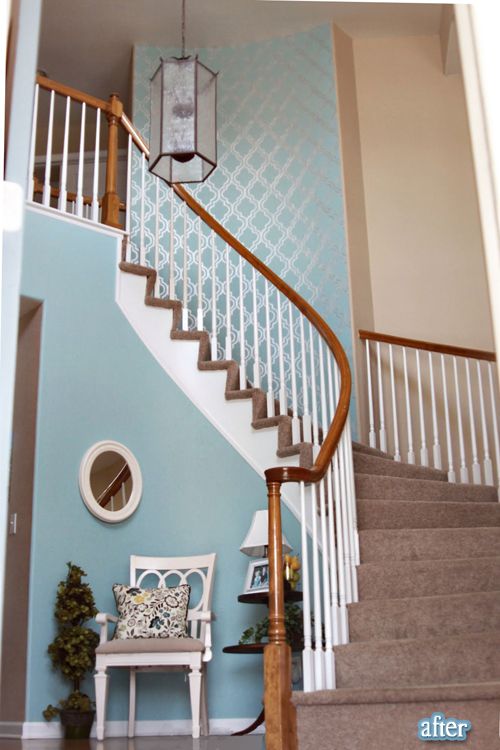 This post has been brought to you by

Krrb

.com!