On to business: staircase redos. You've seen them, I've seen them. Maybe, like me, you've wanted to try them too, unless you live in a one story house and then well … just log it away as semi-useful information, I guess.
Anyhoo, I'd love to pull up my carpet and find fabulous hardwood stairs to refinish underneath, but I'm betting it would instead be a party in particle board town down there.
Guess what? That can be fixed too! Observe Miriam's staircase. Gorgeous! Step by step on her blog Reeves. One of the steps includes sitting on the stairs for 30 minutes eating cereal and waiting for the glue to dry. That's like, my dream job.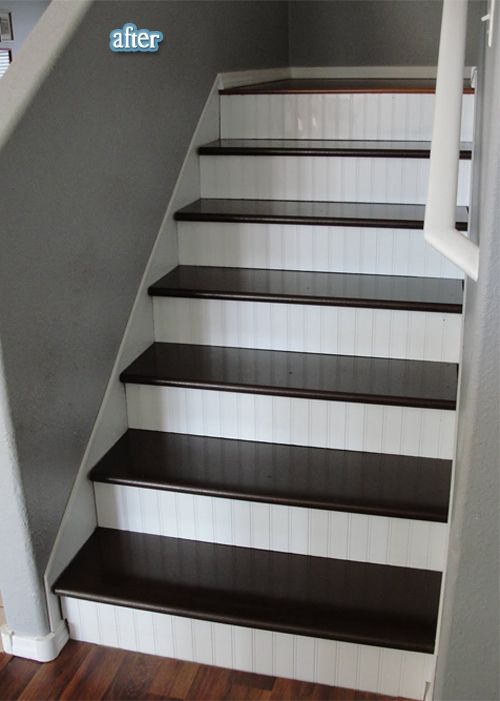 And here's an easier solution to a ho-hum staircase: paint the banister! No ripping up carpet, pulling out staples or swearing necessary! From Better After reader Debbie. Thanks ladies!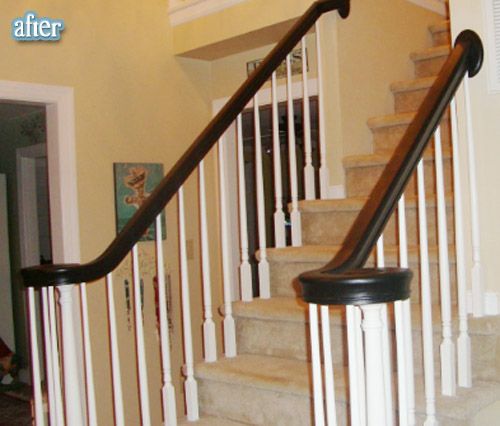 This post has been brought to you by Krrb.com!