It's been awhile since I posted any bathroom a makeovers, so here are four, count'em FOUR, just for you! But that's not all. Not only are these four bathroom makeovers all fantastic and whatnots, they are all done by the same person! Wonder Andrea! Not her name, but should be. (Ok, ok, so some contractors were involved too).
Her blog Oak Ridge Revival is a big, long inspiring tale of before and afters guaranteed to wow and amaze and eat up your entire afternoon. You've been warned.
So here we go. This powder room is now sweet and stenciled and was accomplished in a few short hours by Wonder Andrea! Check it out HERE.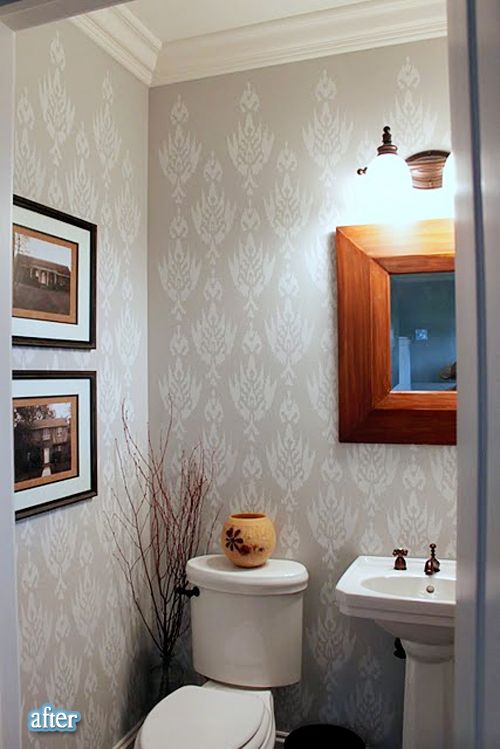 Andrea feared she would have to gut and remodel the next two bathrooms, but just a few small changes were all that were needed to make them shine. It looks like she just painted right over the tile…is that even allowed?! Who knew? Check them out
HERE
.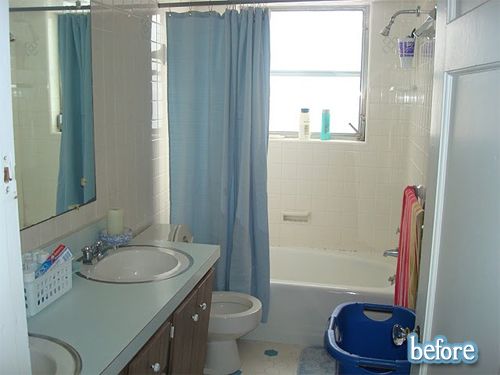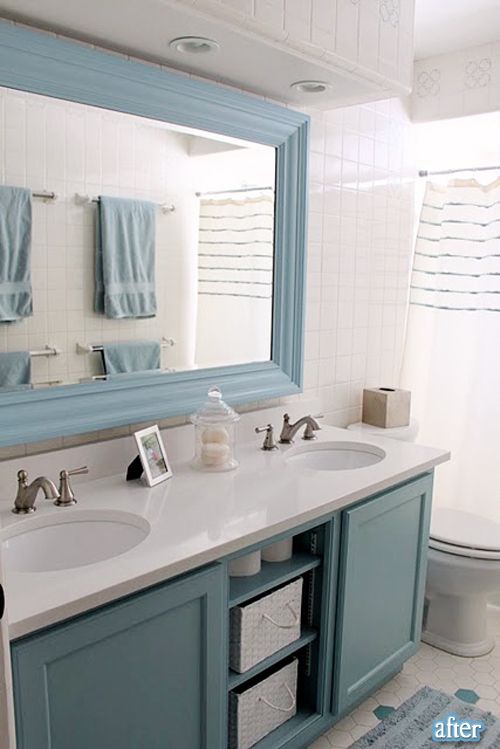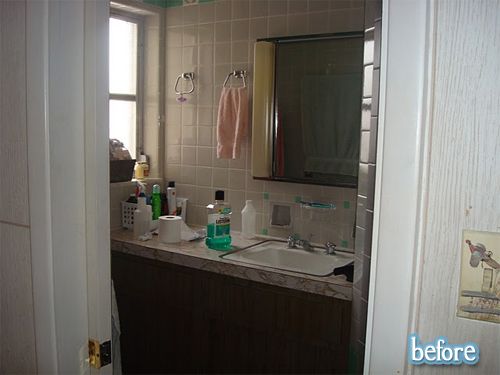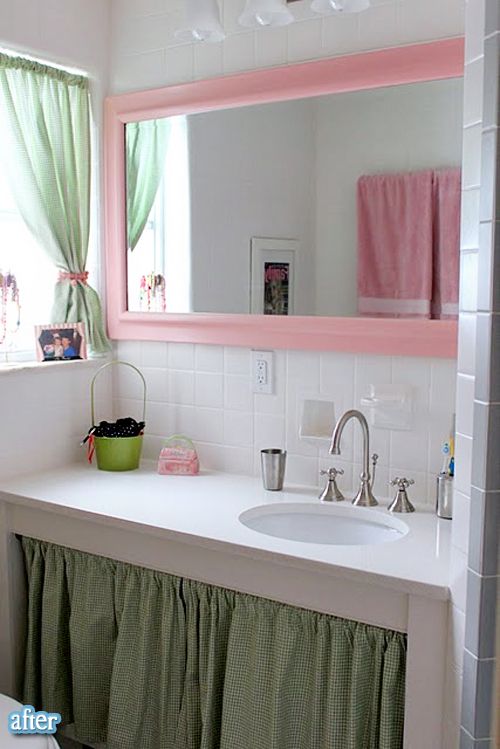 Woah woah woah, back up. This next room is clearly a bedroom. Make that WAS! Wonder Andrea got her hands on it and ripped out the bedroom and plopped in a bathroom instead! Bumping up the grand total of toilets in her household to five! Amazing. And breathtaking. See it HERE.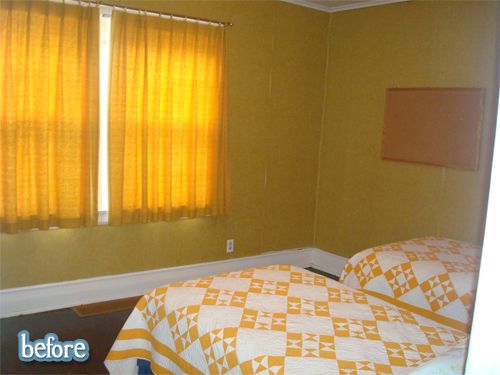 This post has been brought to you by

Krrb

.com!