Need a little jolt of excitment to spice up your afternoon? How about casting your eyes on a purple velvet couch makeover?
Brittany found this dusty relic at Goodwill for a mere $15 and said sayonara to the southwestern stripes with a plush purple. She literally put her blood, sweat and tears into it as she allegedly stapled through her finger with a high-pressure staple gun in the process. Yeowtch! All worth it in the end though!
See in on her blog Stephen and Brittany.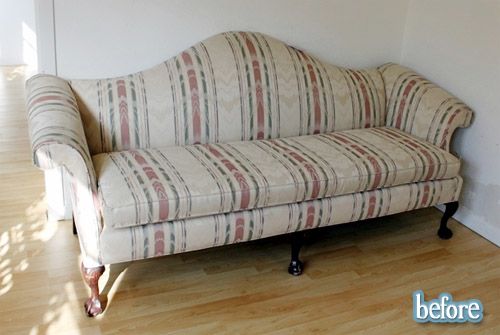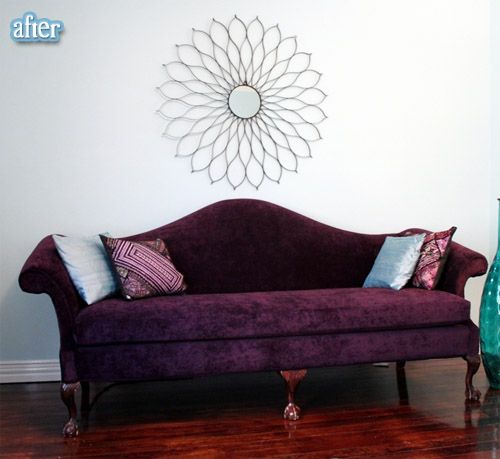 This post has been brought to you by Krrb.com!