I don't know what I love more about this makeover, the dresser itself, or the fact that that fabulous mirror in the after picture is a $10 find from Big Lots!
I'm loving the gallery wall too. Just the perfect amount of color and balance. I've seen some that come off almost frightening, with an overabundance of frames exploding across the wall. It's too much to take in! But this is positively lovely!
From Natalie at Natty by Design, thanks Natalie!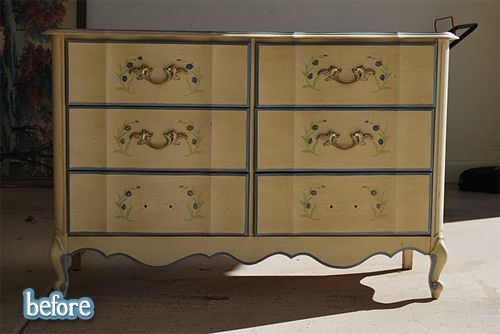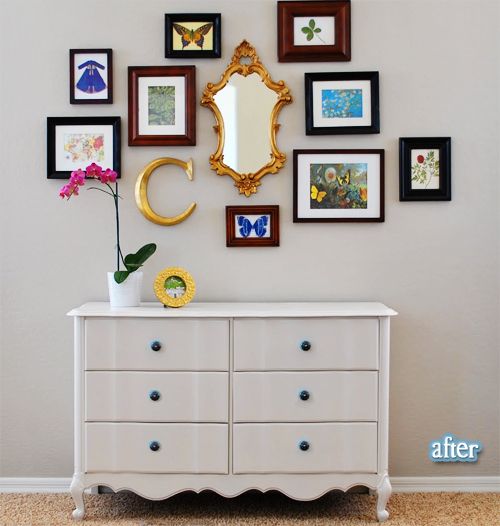 This post has been brought to you by Krrb.com!