If you think that cutting out, placing and grouting tons of tiny tile scraps to make a mosaic over an old table is a lot more work than simply re-painting one, let me set the record straight. You're right. But woo, doesn't it look nice!? Check out the following tiled beauties:
Caitlin from
Caits Creates
redid a boring table with pre-cut sheets of tile and the help of her mom! I love how it turned out! This also seems like a good way of protecting your tables if say, you own an eating establishment, or also if you own small children.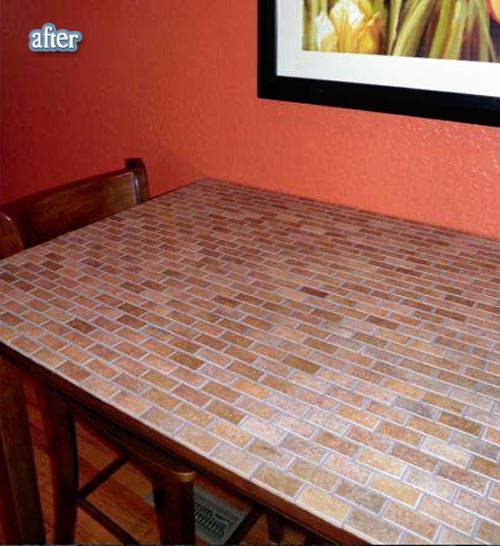 Better After reader Danielle just happens to work as a designer in a tile showroom, so she had access to lots of scraps and broken tiles. I bet if you asked nicely, your local showroom would share some of their scraps too. Danielle turned this $10 Goodwill sewing table a nifty nautical number!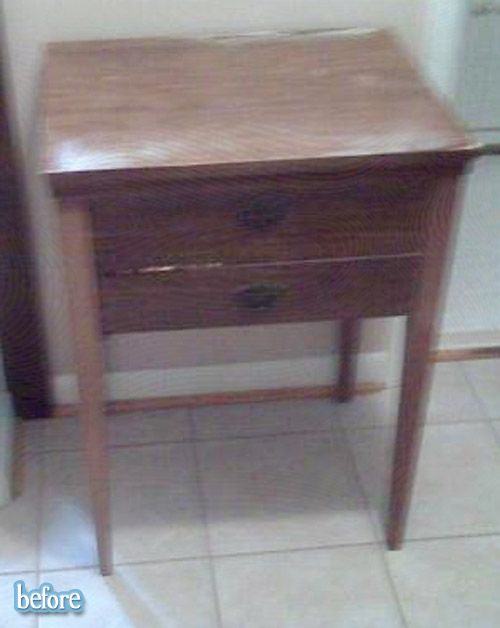 And finally, Chris (aka the Mum) from Meg and Mum's took what I would have guessed to be some kind of barbecuing apparatus and worked her mosaic magic! Fantastic! I don't know much about making mosaics, but I do know you can make your own tile pieces by smashing old plates, the more colorful the better. Yet another reason to head to Goodwill!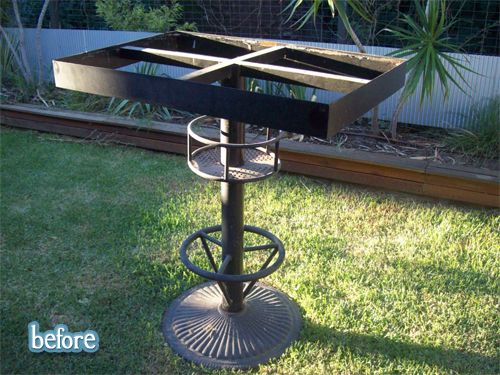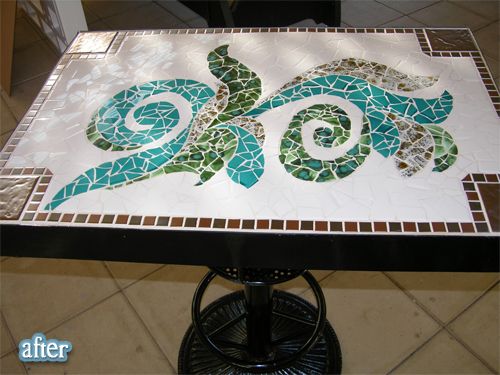 This post has been brought to you by Krrb.com!