Sponge painting should be left to the professionals, or abandoned as a practice altogether. I think the owners of this overly-sponged dresser were aiming for 'camouflage?' However, it looks instead like it crossed paths with an erratic lawn mower on a day that the dog wasn't feeling too well, if you catch my drift.
But don't worry, Vivian from The V Spot fixed 'er up good. From country bumpkin to country chic, the cowhide and nailhead detail replaced the craft paint catastrophe for an classy and upscale look.
Moooooove over ugly dresser, there's a new kid in town.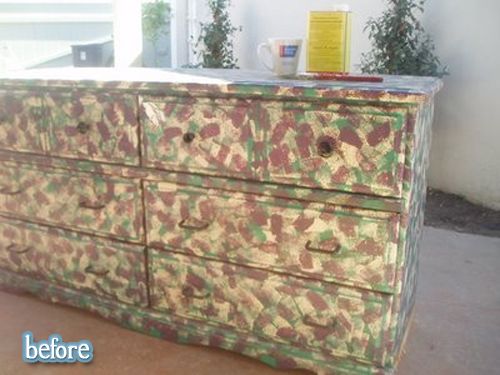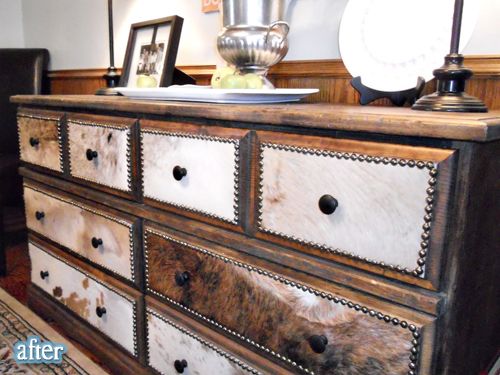 This post has been brought to you by Krrb.com!