I'm trying to go with a "Spring" theme today, so without further ado, here is a little ladybug redo! Better After reader Becky found this faded old Cozy Coupe on Craigslist for $10. Faded and old just wasn't going to cut it for her cutie, so she got creative with the paint and turned it into a bug-mobile!
So many possibilities with this … Batmobile, Herbie, The Partridge Family Bus, General Lee, obviously I watched too much TV as a child, Kitt, Ecto-1, SpeedRacer … I could go on if you want, but I think I've derailed the "Spring" theme so I'll just stop there. Anyhoo, thanks Becky!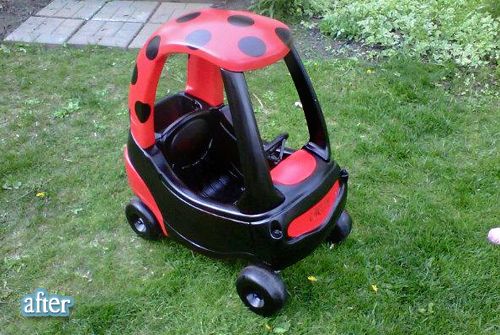 This post has been brought to you by Krrb.com!