Don't blame it on the sunshine! Don't blame it on the moonlight! Don't blame it on the good times! Blame it on the BOOGIE! That is my favorite song by The Jacksons, and I am blasting it loud and proud this fine morning. A good way to start the day for sure. Also, some lighting redos are sure to light up your day too! Ha! So lame, sorry.
First, a chandelier redo from Brandi at Brandi Nell the Southern Belle. She liked the original crackled finish, but sprayed the brassy parts in a deep red and wrapped the candle sticks in jute! I love the little round bulbs too, a fun twist!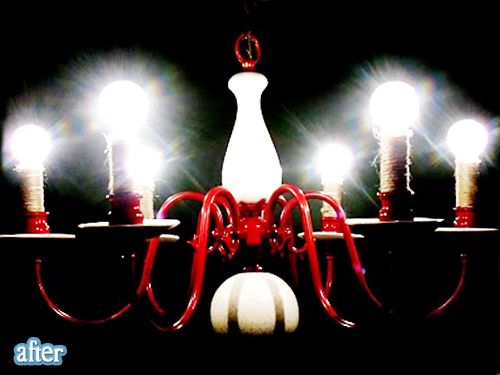 And how many of us would have passed this duck-embossed monstrosity by? Probably 99% of us. The other 1% would be Julie, who wasn't fazed by the swampy scene and fell for the shape of the lamp and the wooden base instead. So she spray painted the brassy base, left the wood as-is, and what about the ducks? She just spun them around to face the wall! Smarty pants.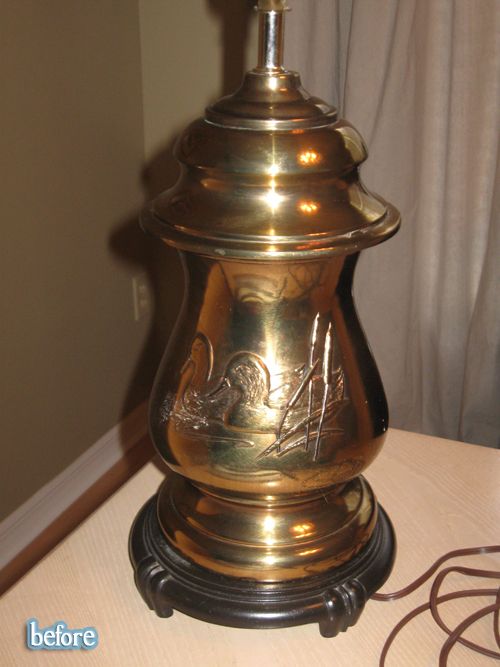 This post has been brought to you by

Krrb

.com!