Kammy from Kammy's Korner got this freebie little desk from a friend who was about to take it to Goodwill. She repainted it and made use of a stencil she already had, taking the grand total of this makeover to about seventeen cents. That might be an exaggeration, she didn't give a grand total. But I bet her friend is like "… um, I just forgot … I actually need my desk back? Yeah, um … it's a … family heirloom? Yup! Family heirloom! Give it back!"
Great job Kammy! PS: watch your back.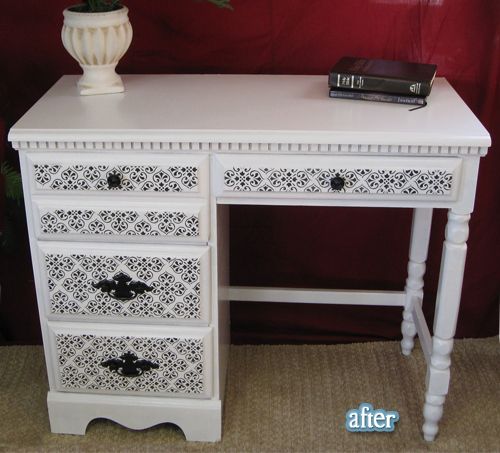 This post has been brought to you by

Krrb

.com!