Approximately 100 years ago, or actually 1 year ago, which is like 100 years in blogging years, I featured Jaimelyn's table, seen here. Back then she took it from plain and strange (still not sure what that mystery patch in the corner is all about. Did they run out of stain? Or started sanding but gave up very early in?) to black and white.  Well, it's black and white again, but better than ever! What could be better, you ask? Well, hold your horses, I'm about to tell you. Stripes! Big, fat and chunky. That's how I likes 'em.
Check it out on her blog I Heart Naptime. (Hey, so do I!)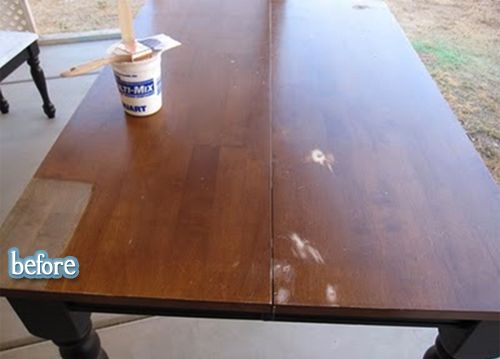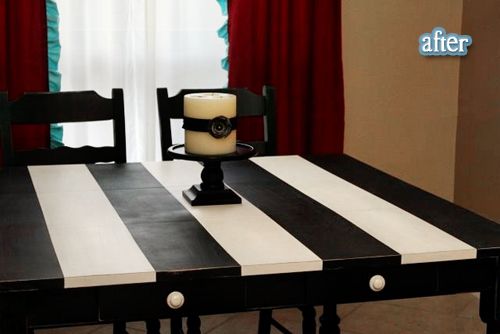 This post has been brought to you by

Krrb

.com!