Distressed furniture is the cat's meow. However, too much of it can be a bad thing. There is a difference between 'distressed' and 'falling apart piece of crap.' If you get splinters when you sit down at the kitchen table, or your children are peeling chunks of paint off your dresser … you may have crossed the line. Distressed shouldn't be distressing.
Take the following two examples, for example. Distressed, and not in a good way. They are hovering in the red/orange zone of unacceptability: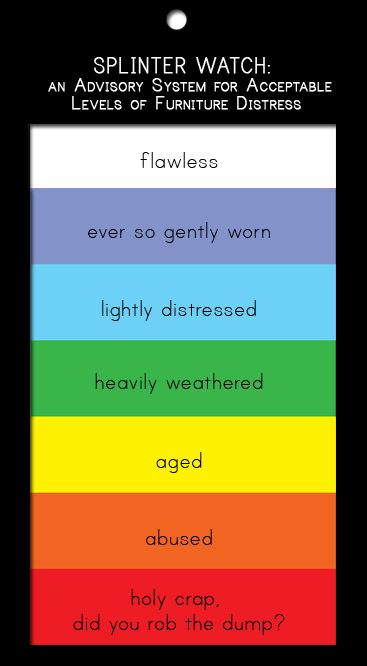 But the afters are just divine! Perfectly distressed. Crisis averted. And now we can all sleep soundly at night. From Better After readers Grace (dining table) and Jayme (side table). Thanks ladies!