Hi there! I'm back from spring break, all refreshed and tan and ready for action. Just kidding, I'm never tan. But I am ready for action! And I want to say a big fat THANK YOU to everyone who voted for me in the Circle of Moms Top 25 Blog contest! Today is the last day to vote, soooooo … if you would be a dear:
You are the best, you know that?
So Spring has sprung and what says that better than a fabulous yard makeover? Christy's house used to have a bit of a blah front yard and was also being eaten alive by shrubbery. Who knew there were such great arched windows underneath those testicular trees? I can't imagine what the view from inside was like. Probably lots of leaves and branches. So I guess it isn't that hard to imagine.
She removed the offensive bushes, extended the flower beds (so pretty!), added a flagstone path in place of the plain ol' sidewalk and lightened up the siding and trim with fresh paint.
So
much better! Check out more pics on her blog
BeachBrights
. Thanks Christy!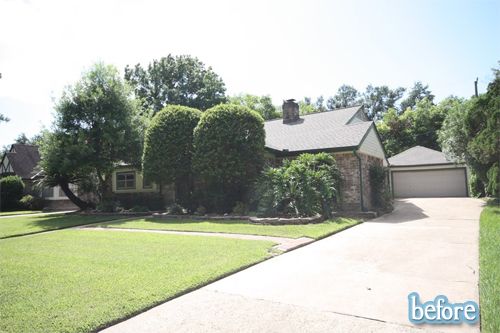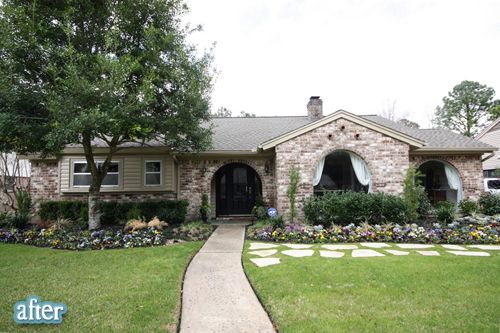 This post has been brought to you by Krrb.com!