I once did a report on color psychology when I was a junior in high school, so yeah, that's my proof that the following information is totally true:
Did you know … the color blue actually causes the body to produce calming chemicals. Fashion consultants recommend wearing blue to a job interview, because it symbolizes loyalty. People are more productive in blue rooms. Studies show weightlifters are able to handle heavier weights in blue gyms.
True? Who knows. But blue is unarguably one of the most popular colors, and is especially hot in the world of home decor these days. Check it:

Shannon updated this beat up buffet with a softly distressed smoky blue, which makes the white accessories pop nicely. Love that she kept the original handles! And it's for sale too! Check it out on her blog Shabby to Chic Queen Creek.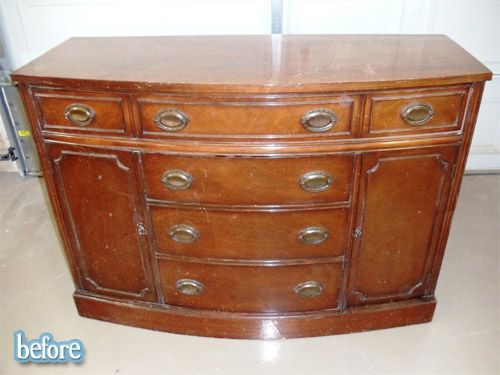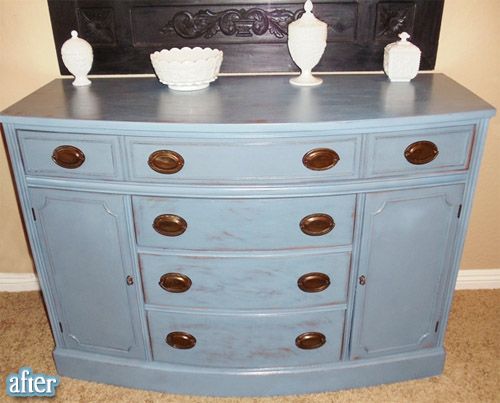 Melanie from MMB Creations found inspiration from the knobs used to redo this curbside dresser, taking if from bad to rad! With plaid! (Sorry, that joke was so lame!)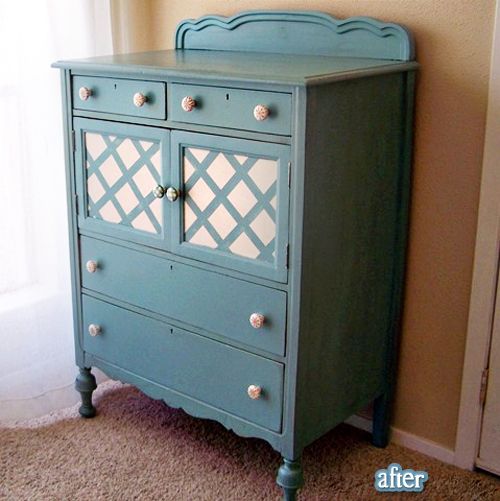 Better After reader Rebecca opted against the plaid for her chair's makeover, swapping the faded and frayed pink fabric on this wingback for a satiny blue instead. Although the jury is out on this one… is it blue? Silver? Minty green? Verdict: Better than before.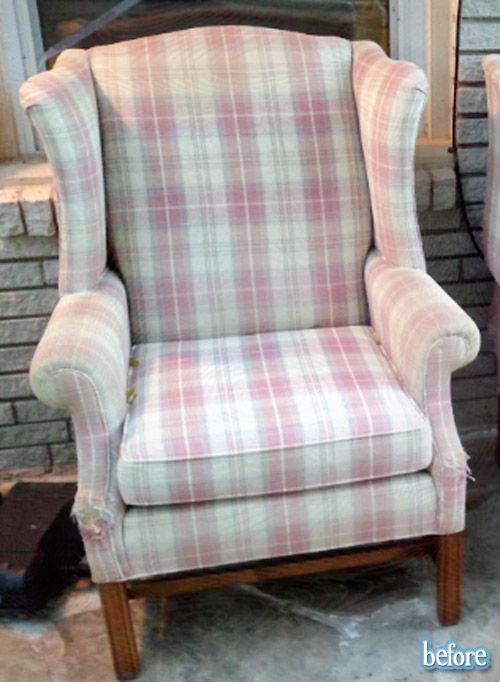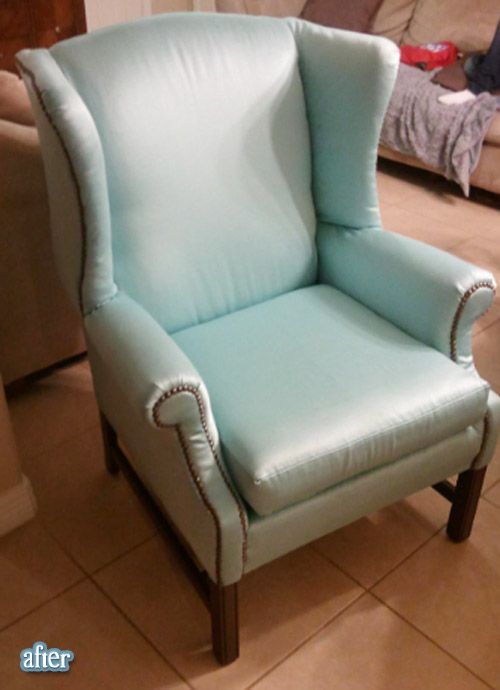 And here are two redos from Sherry at Funky Junk @ 202, who got double the mileage out of her can of Silver Fox (whatever Valspar, it looks blue to me) on a $10 Craigslist table and a freebie bookcase! I love the lattice on the bookcase! I love lattice on anything. Walls, curtains, bookcases. I'm planning to lattice my driveway. Not really, but now that I think about it, hmmm…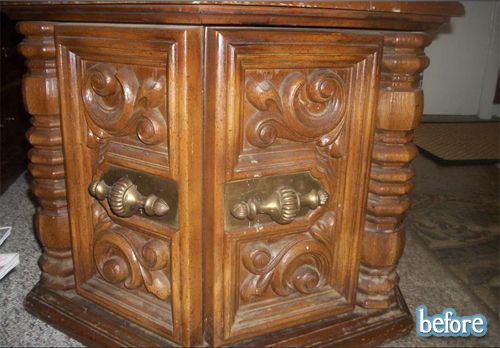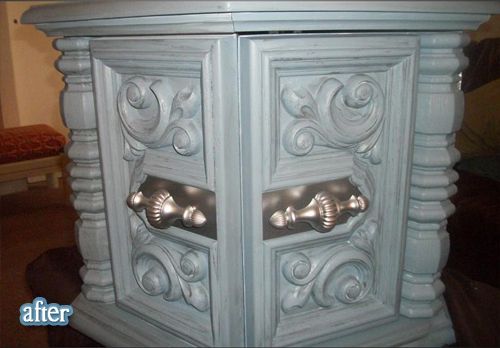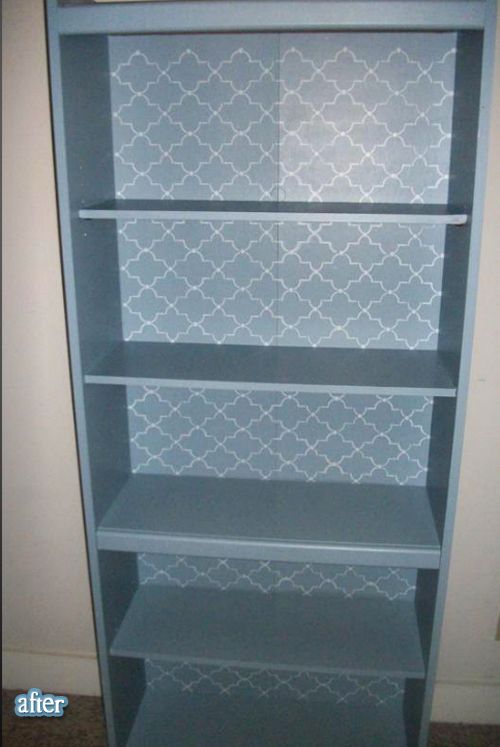 Shelley from Custom Slipcovers by Shelley amazes again! Blue damask? With a matching ottoman lurking in the background? Yes and Please!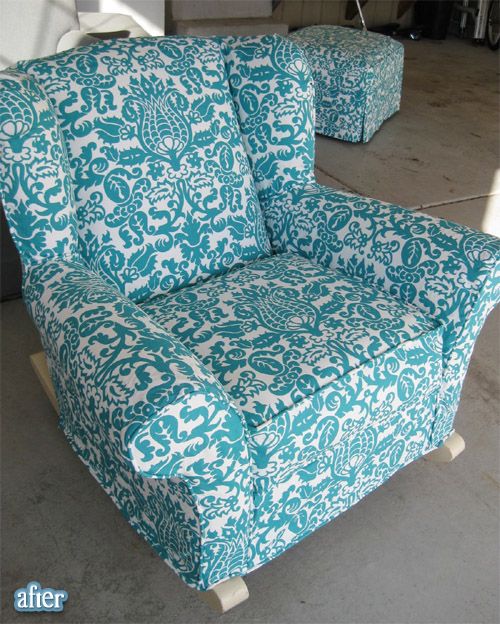 And finally Kristen from Secret Ingredients was on a hunt for a non-gigantic-plastic-tastic high chair and found this wooden beauty for $10. With the help of Glidden Robin's Egg Blue and some glaze and distressing, the chair is now fit for a princess! I'm certain Kristen took all kinds of precautions to make this chair food and baby safe, but seriously, my kids eat ancient cheetos from under the couch so no biggie. JUST KIDDING! Totally make sure your food surfaces are food safe. Not kidding about the cheetos thing.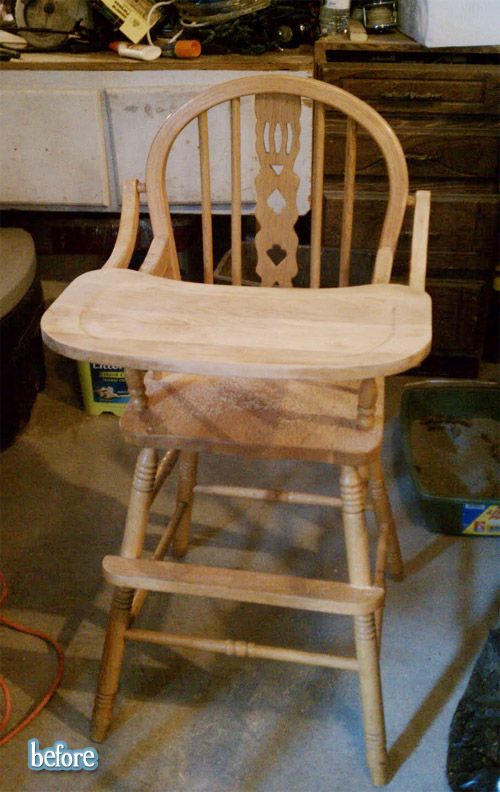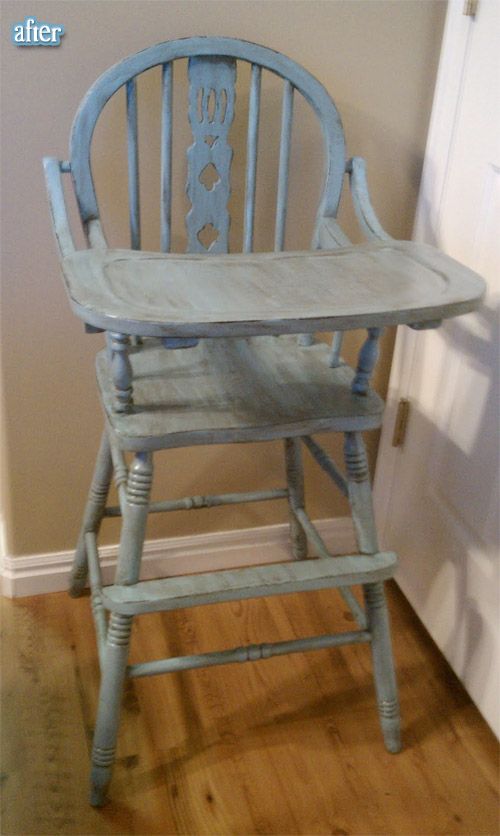 This post has been brought to you by Krrb.com!